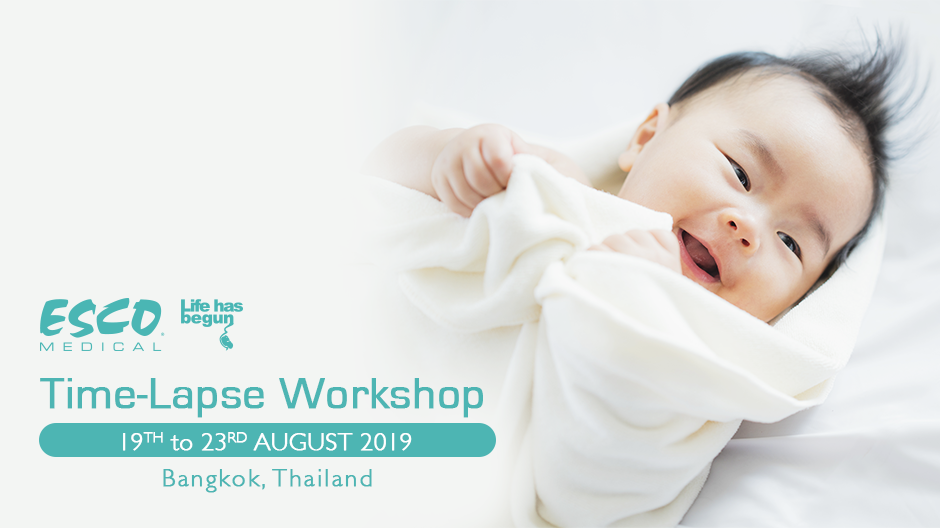 Esco Medical invites you to an exclusive hands-on workshop in Time-Lapse Technology on July 19-23, 2019 at Bangkok, Thailand.

We are proud to introduce you to our prestigious Time-Lapse trainers:
DIANA STEIN
• Laboratory Director of Laniado Hospital-Sanz Medical Center, Israel
• 30 years' experience as Embryologist and user of Time-Lapse Technology
MORTEN KRISTENSEN
• Application Specialist at Esco Medical, Denmark
• Instructor and Biologist at Unisense Fertilitech A/S
• Master of Science, Biology- Kobenhauns Universiteit, Aarhus Universiteit-Denmark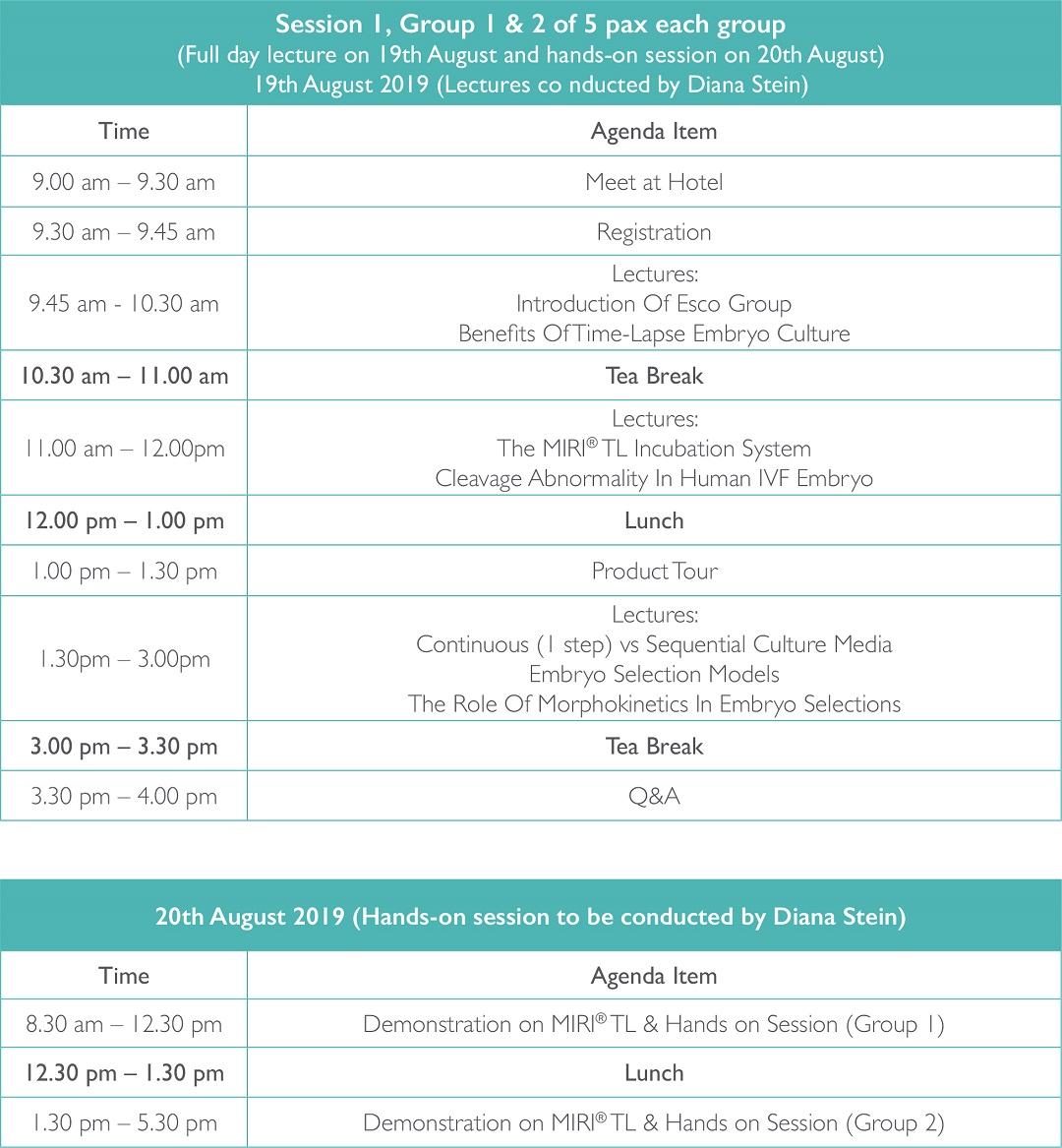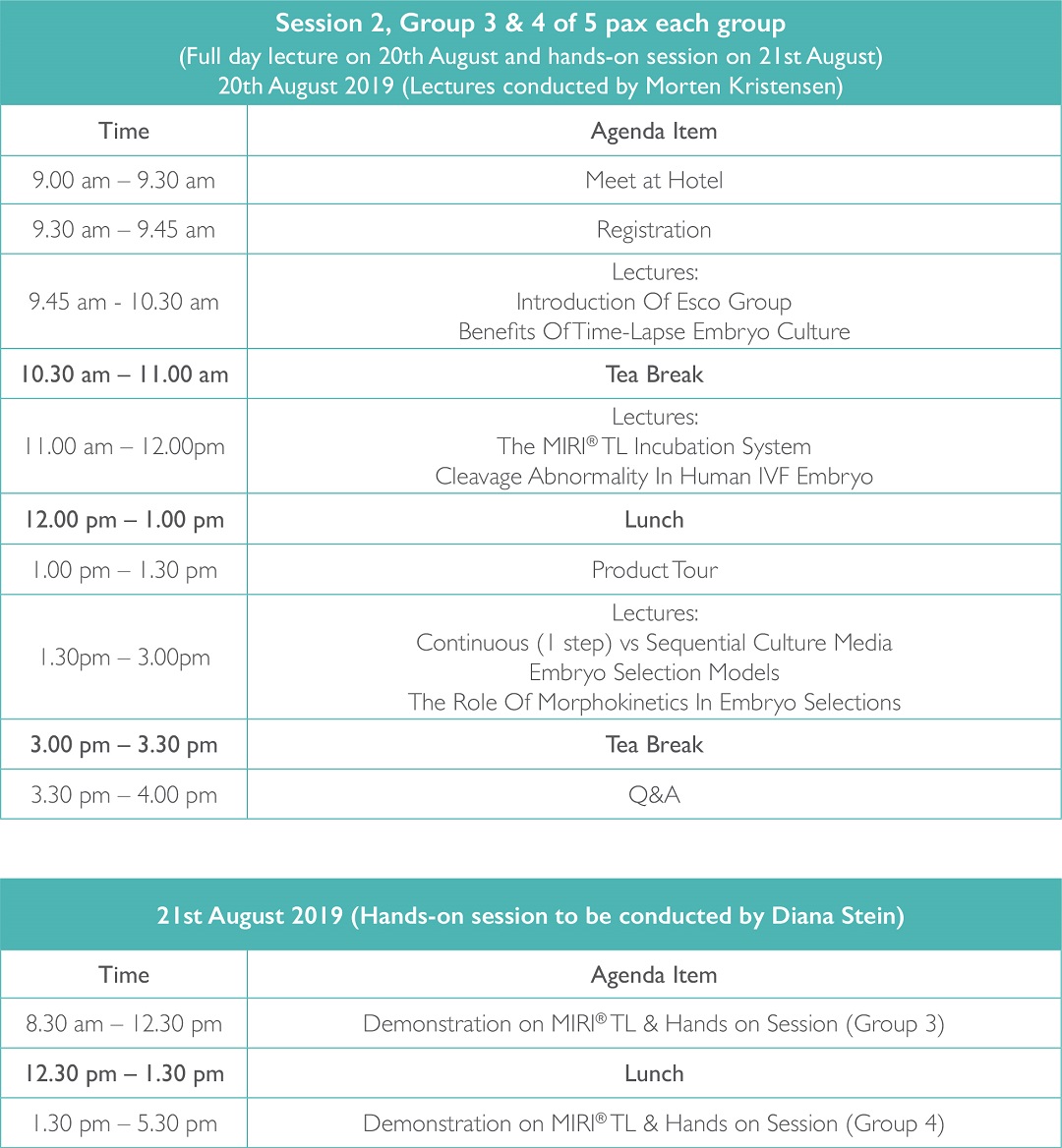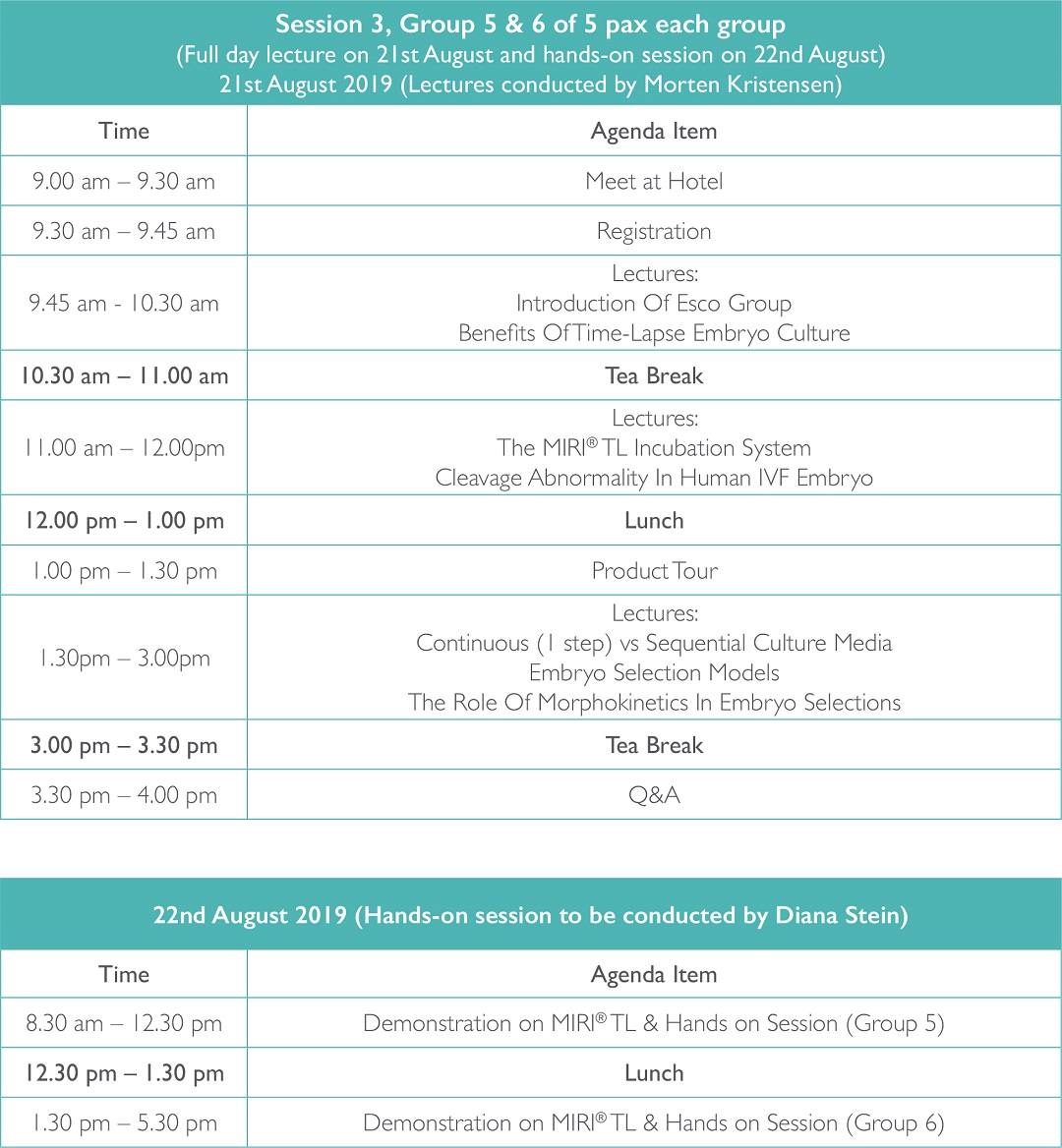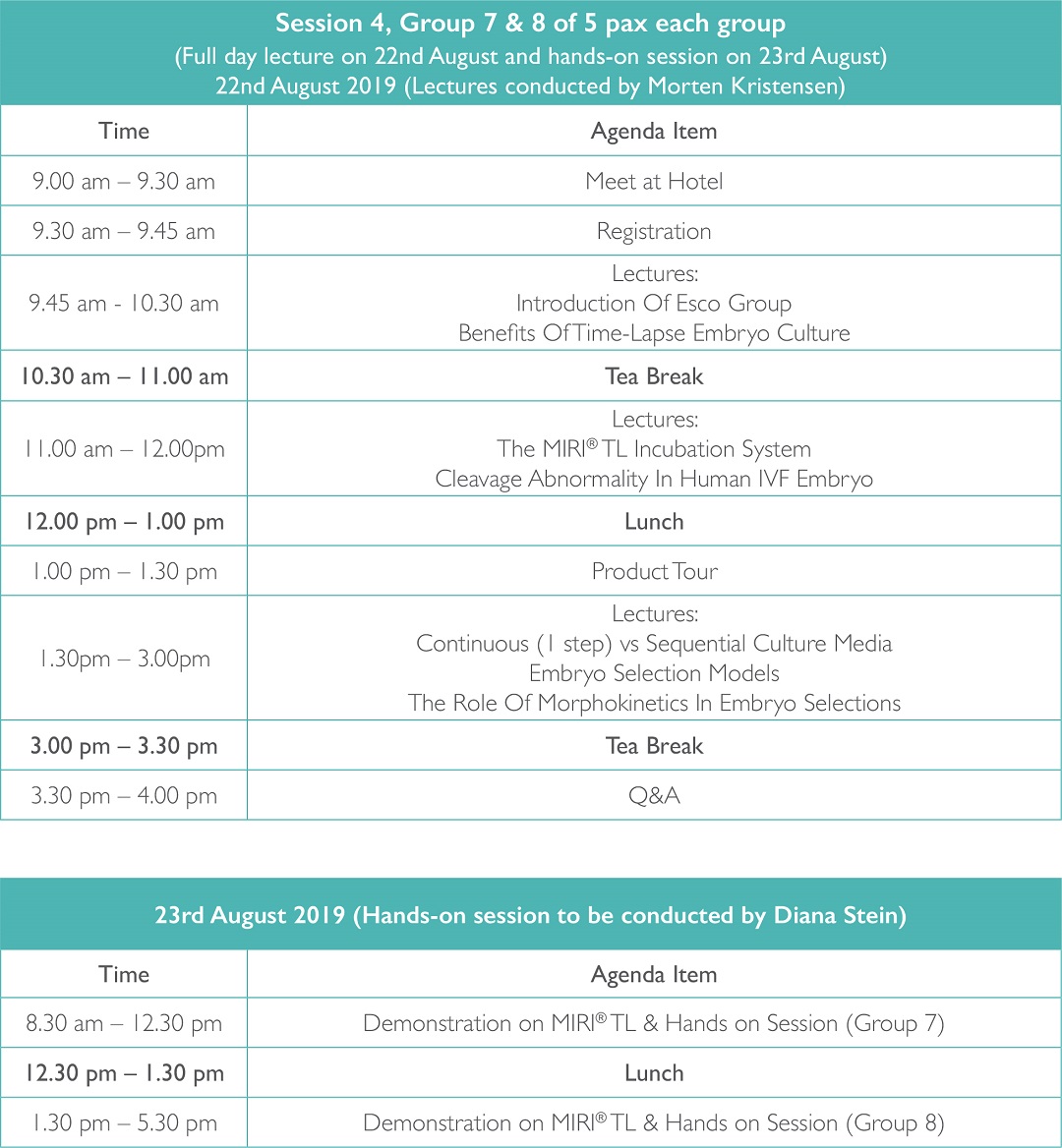 For inquiries, you can email us at [email protected] or give us a call at +65 65420833.
Note: Due to the hands-on training, limited space is available and reservations are requested. RSVP on or before 26 July 2019.