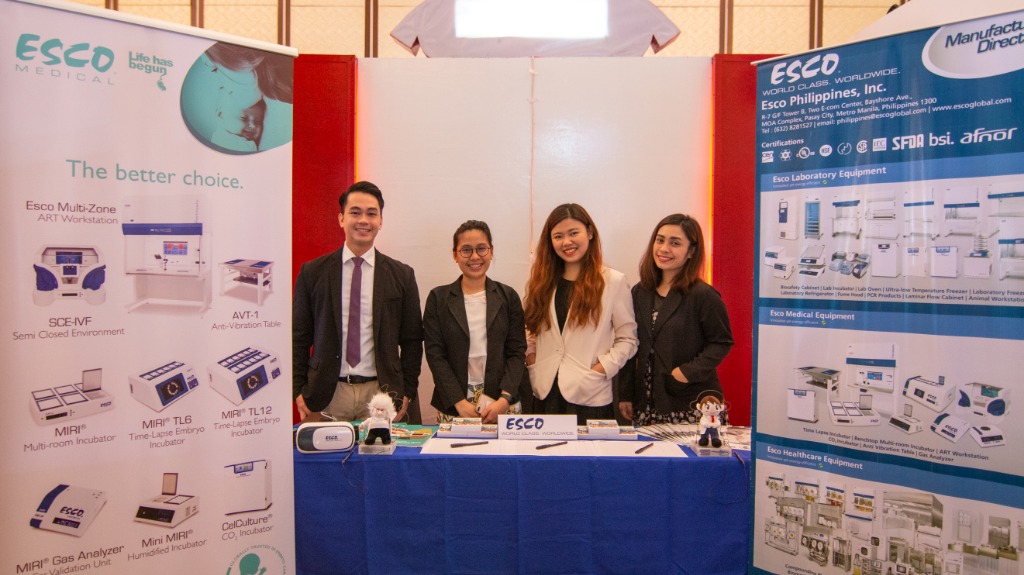 Esco Medical successfully took part in the recently concluded 25th Annual Philippine Society of Reproductive Medicine (PSRM) Convention held on 16th to 18th of July 2019 at Edsa Shangri-la Hotel, Mandaluyong City, Philippines.
Aimed to address concerns, controversies and challenges in reproductive medicine, PSRM 2019 gathered over 300 participants and industry experts to share insights on infertility and reproductive medicine.
We took this rare chance to reach more people to promote awareness about fertility innovations which is essential in developing the value of patient care and improving fertility-related services.
Moreover, Angelita Avila, Chief Clinical Embryologist of Victory A.R.T. Philippines, shared on how Esco Medical become a part in achieving their goals of maintaining a high success rate for their IVF clinic.
Victory A.R.T. Philippines is one of the pioneer IVF laboratories in the country. They are using MIRI® Multiroom Incubator and CelCulture® C02 Incubator in their IVF lab.
We are grateful to everyone who joined us in our booth! We would also like to thank the organizers for the opportunity to showcase our passion. We are excited to see you again next year!
To learn more about our products, visit www.escomedicalgroup.com/product-directory/ now!