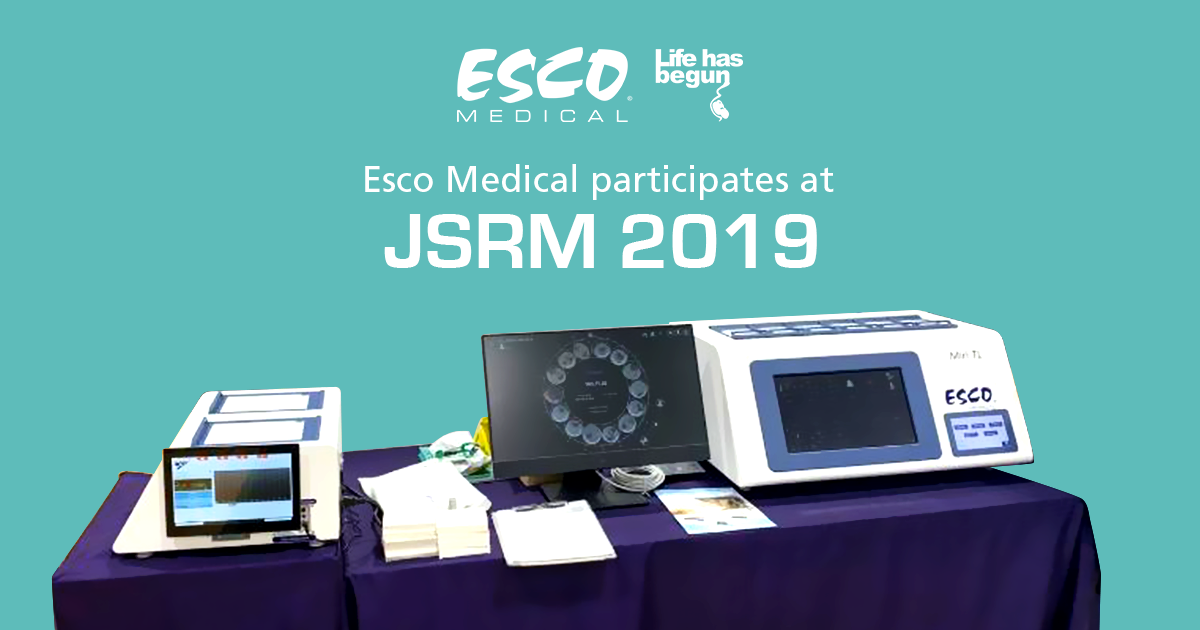 The 64th Annual Meeting of the Japanese Society for Reproductive Medicine (JSRM) and General Assembly were successfully held last November 8-9, 2019 at the Kobe International Conference Center in Japan.
A total number of 48 booths from various international companies participated in this yearly event wherein Esco Medical joined the exhibit by displaying the MIRI® TL and Mini MIRI®. These cutting edge technologies are just 2 of Esco Medical's pride in the field of Assisted Reproductive Technology.
The MIRI® TL is a multiroom incubator with a built-in camera and microscope that provides high quality time-lapse images of embryos developing in 'real-time', without having to remove the embryos from the safety of the incubation chamber for manual microscopy. The Mini MIRI® Humidified Incubator, on the other hand, is an incubator with compact design that is built on the robust and reliable MIRI® design. It boasts off direct heat regulation that translates into faster temperature and gas recovery.
To know more information about our equipment, visit us at www.escomedicalgroup.com/product-directory/ or call us at +65 65420833 now.
We would like to express our sincerest appreciation and gratitude to the organizers, JSRM President, Hiroshi Okada, our ever reliant partner in Japan – Waken B-tech Company, and to everyone who came to visit our booth. We will be delighted to see you again in our future events.