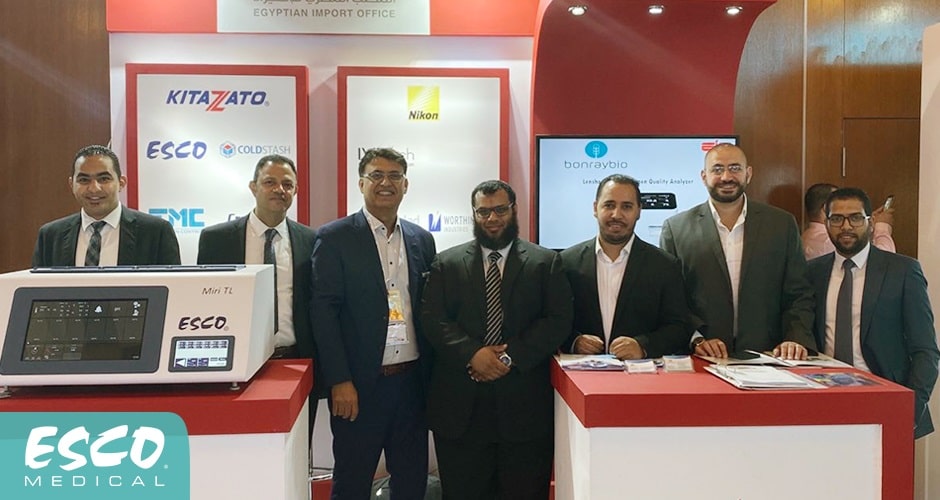 The Middle East Fertility Society (MEFS) is a specialized society whose mission is to progress fertility care of couples in the Arab world. Through the years, the MEFS has become an essential platform to increase medical knowledge dissemination and the advancement of scientific researches through collaboration in the region.
This year, the 26th Middle East Fertility Society (MEFS) 2019 Conference was held from October 31 to November 02, 2019 at the InterContinental Cairo Citystars, Nasr, Cairo, Egypt. This yearly scientific event has become an important get-together point for fertility experts across the Middle East wherein participants exchange scientific information, recommence social bonds, fortify national solidarity, and unite cultural heritage.
Esco Medical, through its trusted partner in Egypt, Egyptian Import Office (EIO) participated in the annual event through an exhibit where the Esco MIRI ® TL was displayed. The MIRI® TL is a multiroom incubator with a built-in camera and microscope that provides high quality time-lapse images of embryos developing in 'real-time', without having to remove the embryos from the safety of the incubation chamber for manual microscopy. Time-lapse embryo monitoring provides detailed morphokinetic data throughout embryo development, which is not available on routine spot microscopic evaluation. This allows all important events to be observed, helping to identify healthy embryos with the highest probability of implantation, with the aim of achieving higher pregnancy rates.
Esco Medical would like to extend its congratulatory mark to the organizers and participants for a successful event. Truly, the MEFS' aim of promoting excellence in all aspects of reproductive health care through education and research and representing reproductive medicine technologies on the local, national and international levels were achieved.