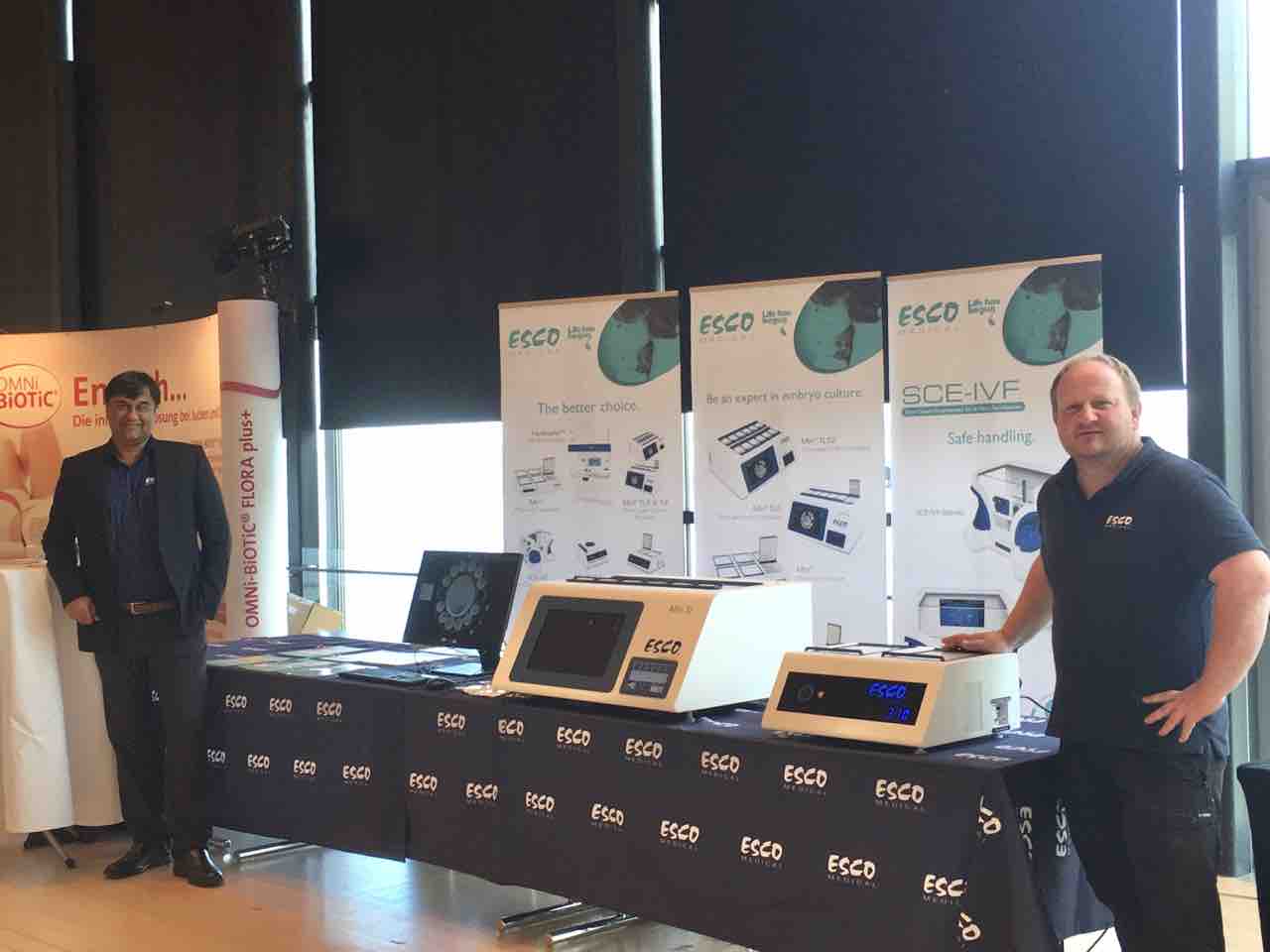 The annual conference of ÖGRM-IVGG (a combined Congress of the Austrian Society for Reproductive Medicine and Endocrinology and the In Vitro Society of Austrian Embryologists) was held last October 17-19, 2019 at Festspielhaus, Bregenz, Austria.
This yearly event aims at introducing new technologies used in assisted reproduction in Austria, and at the same time, advance the studies in both the fields of embryology and endocrinology.
Esco Medical participated through an exhibit wherein its top-notch equipment were displayed at Booth no.:11 during the entire congress. The equipment on display were the MIRI® TL and Mini MIRI®.
The MIRI® TL is a multiroom incubator with a built-in camera and microscope. It provides high quality time-lapse images of embryos developing in 'real-time', without having to remove the embryos from the safety of the incubation chamber for manual microscopy. Time lapse embryo monitoring provides detailed morphokinetic data throughout embryo development, which is not available on routine spot microscopic evaluation. This allows all important events to be observed, helping to identify healthy embryos with the highest probability of implantation, with the aim of achieving higher pregnancy rates. While the Mini MIRI® Incubator is a humidified incubator based on the trusted MIRI® chamber design that ensures a stable culture environment.
Majority of the participants were gynaecologists and embryologists from Austria with a couple of German health professionals attending the aforesaid event.
Esco Medical would like to thank everyone for visiting us. We hope to see you again next year.