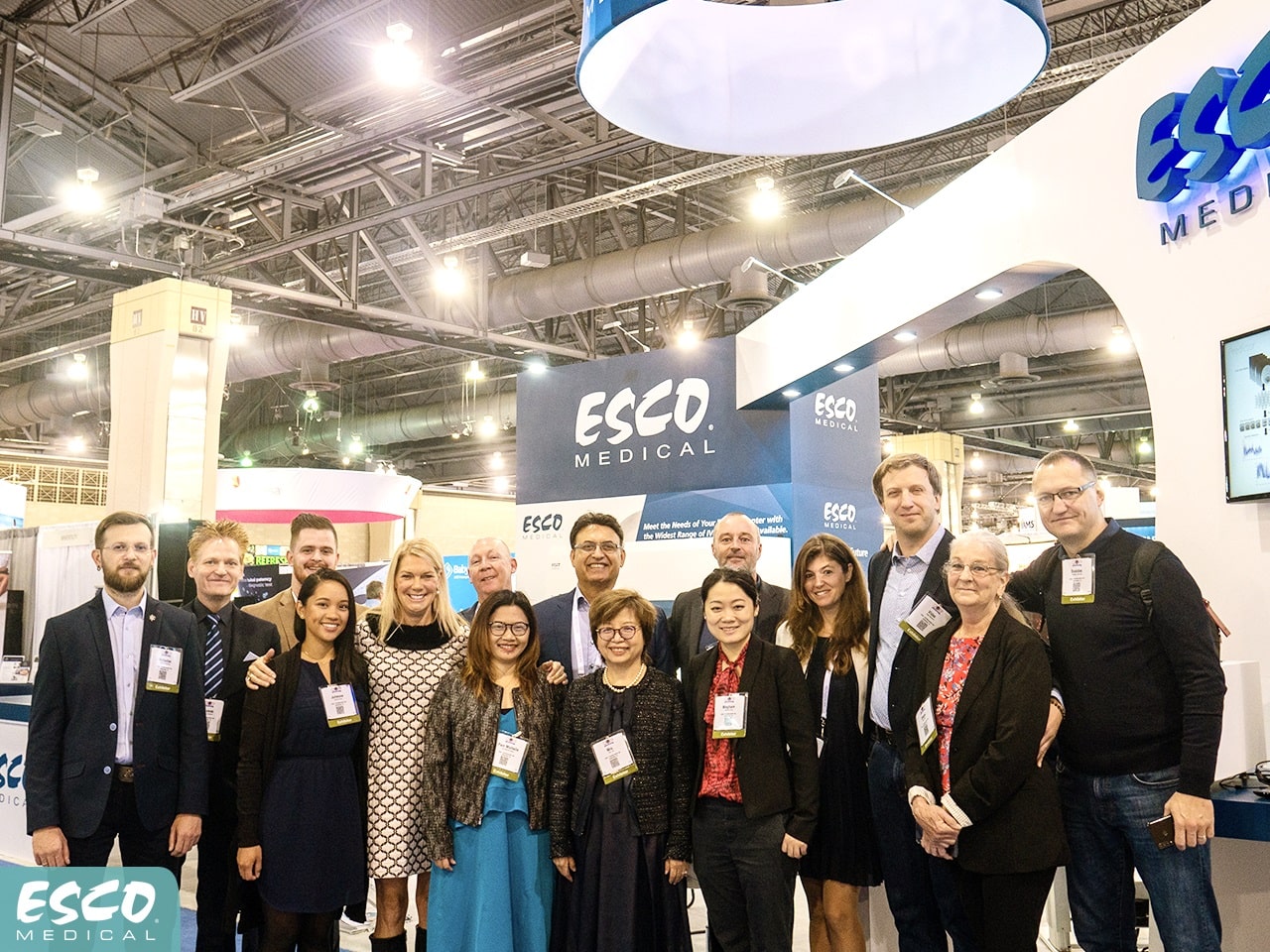 The American Society for Reproductive Medicine (ASRM) 2019 Scientific Congress and Expo has just been concluded at the Pennsylvania Convention Center, Philadelphia, Pennsylvania, United States of America.​
The annual event organized by the American Society for Reproductive Medicine (ASRM) was held from October 12 - 16, 2019. It is one of the largest gatherings for experts in reproductive medicine discussing and showcasing the latest in reproductive care.
Esco Medical yearly attends this happening as an exhibitor. This year, wide arrays of Esco Medical's top-notch equipment were displayed. This includes the various Esco Medical MIRI® Time-Lapse Incubators, Multiroom Incubators, Multi-Zone ART Workstations, Semi-Closed Environment Device and CultureCoin®.
The MIRI® II Multiroom Incubator is Esco Medical's newest addition to its ART product line. MIRI® II Multiroom Incubator dedicates one chamber for one patient. Customers can choose from models having 6 or 12 chambers that are completely independent of each other. Any disruption on one chamber (e.g. temperature drop after opening the lid) has zero impact on the rest of the system. It has a touchscreen PC to control and monitor important parameters (temperature, gas concentration) simultaneously and give visual and audible alarm to signal critical conditions.
Another exhibited device that caught the interest of visitors is the AuVis (Automatic Vitrification Unit System). This makes a time-lapse image file of the vitrification of the actual oocyte or embryo.
We, the Esco Medical team, extend our heartfelt gratitude to everyone who came to visit our booth! We hope that you had an insightful and exciting ASRM experience as much as we did. We want you to know that we are one with our aim of accomplishing better IVF success rates through our superior laboratory solutions.
Again, thank you and see you at the 76th ASRM Scientific Congress & Expo on October 17-21, 2020 in Portland, Oregon, USA.