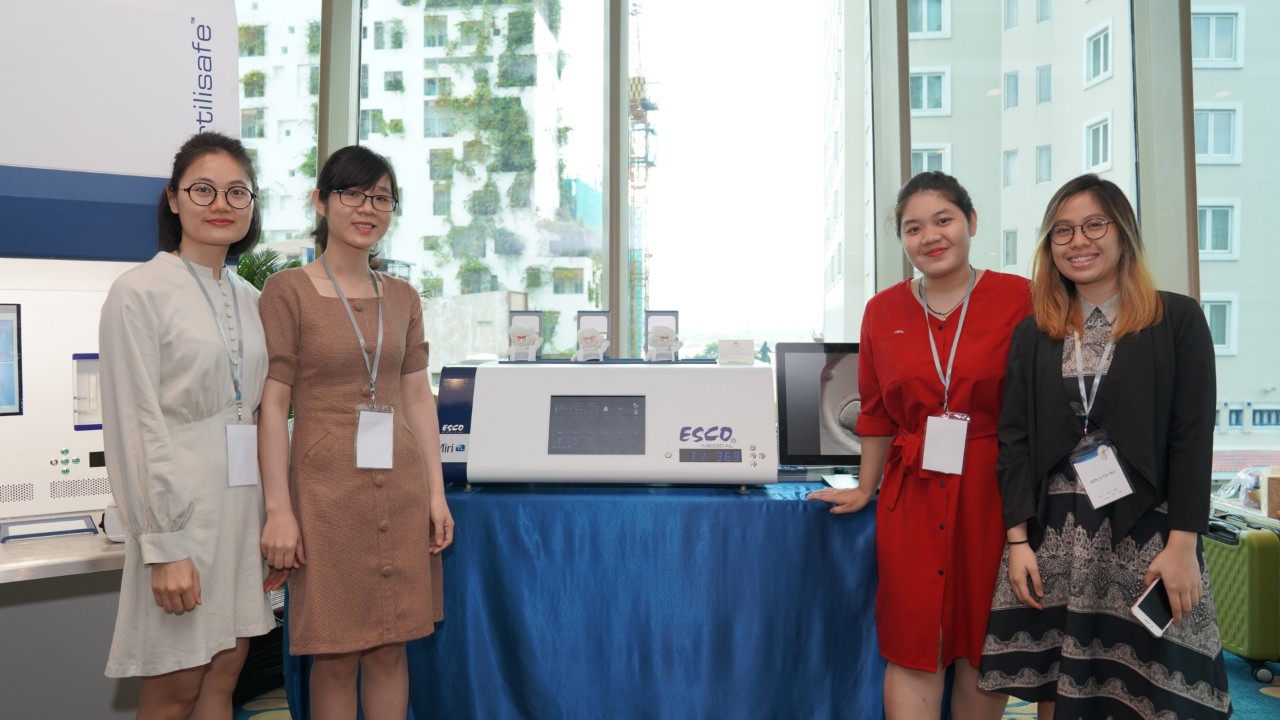 Esco Medical attended the 7th Study Group of Assisted Reproductive Technologies (SGART) Conference on April 20 – 21, 2019. The event was held at The Reverie Saigon in Ho Chi Minh City, Vietnam.
We showcased two of our premium products: the Esco Multi-Zone Assisted Reproductive Technology (ART) Workstation and the MIRI® Time- Lapse Incubator.
Geanne Samia, our Product Specialist, conducted a short presentation entitled "MIRI® TL – From Innovation to Reality" which is about the features, advantages, and benefits of time lapse.
The 7th SGART was organized and directed by Dr. Ho Manh Tuong, the founder and leader of IVFMD Group. He has been working in the field of assisted reproductive technology since 1997. The IVFMD Group operates five (5) IVF centers in Vietnam.
We would like to thank all the participants who visited our booth. We hope to see you all at our upcoming events!
To learn more about our products, visit www.escomedicalgroup.com/product-directory/ now!