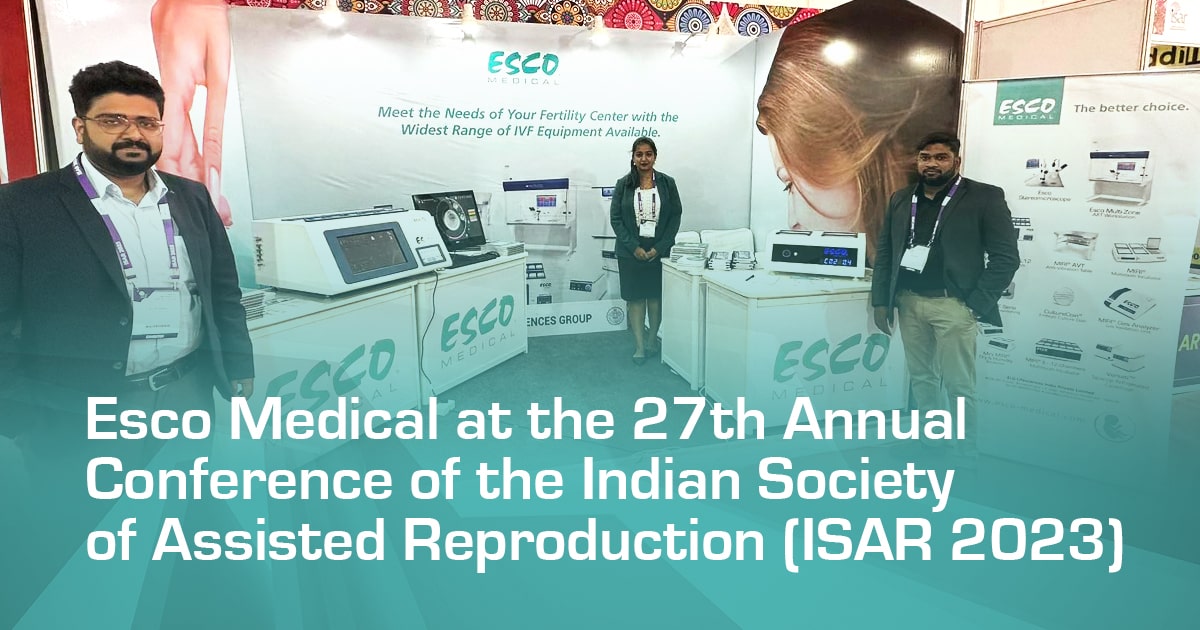 Esco Medical attended the Indian Society of Assisted Reproduction's 27th Annual Conference to promote its advance technological solutions for assisted reproductive technology. Esco Medical displays two of its incubators; The MIRI® Time-Lapse Incubator and the Mini MIRI® Incubator. The conference took place in Bhopal, Madhya Pradesh, at the Ravindra Bhawan Convention Center from February 3 to February 5, 2023. Numerous obstetricians and gynecologists from all around India attended the event.
Concept Conferences Pvt. Ltd. organized the yearly conference, headed by Dr. Nandita Palshetkar, President of ISAR, Dr. Randhir Singh, Organizing Chairperson, and Dr. Sunita Tandulwadkar, Vice President of ISAR and Scientific Chair. The event intends to bring together scientific minds to inspire discussions on emerging trends and provide subject-focused learning. The scientific agenda of the ISAR is carefully chosen to provide insight into current research, development, and cutting-edge technologies.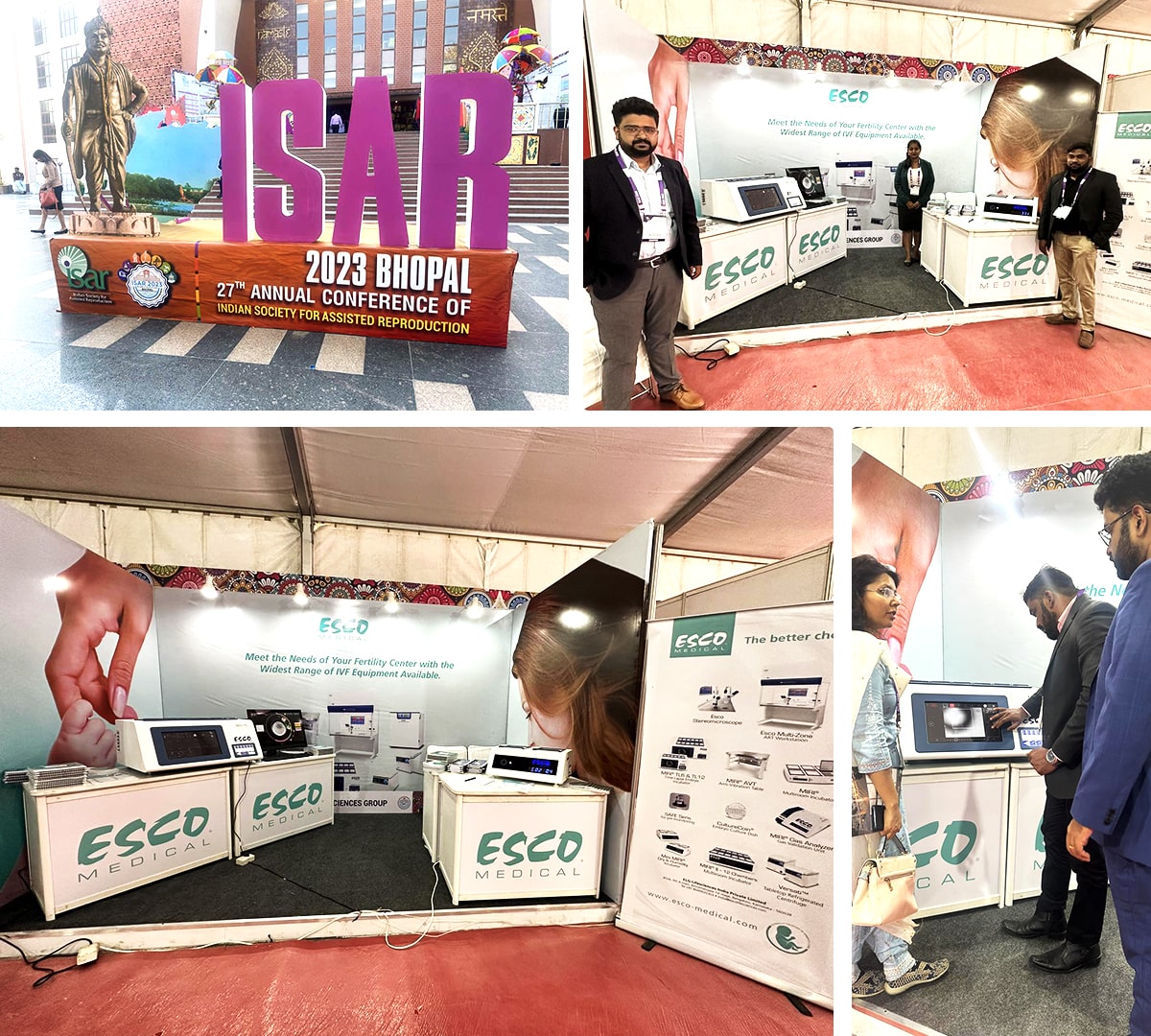 The three-day event had a ton of events, including workshops, meetings, panel discussions, symposiums, talk shows, cultural night, a gala banquet dinner, major quiz finales, and a valedictory ceremony to finish the event. For all delegates, it was a true scientific extravaganza.
The ISAR also organizes a variety of other workshop programs, including Live Operative Workshops for ART of Endoscopy, Clinical Andrology Workshops, Insights into the Treatment of Enigmatic Male Infertility, Tackling Medicolegal Issues, and many others.