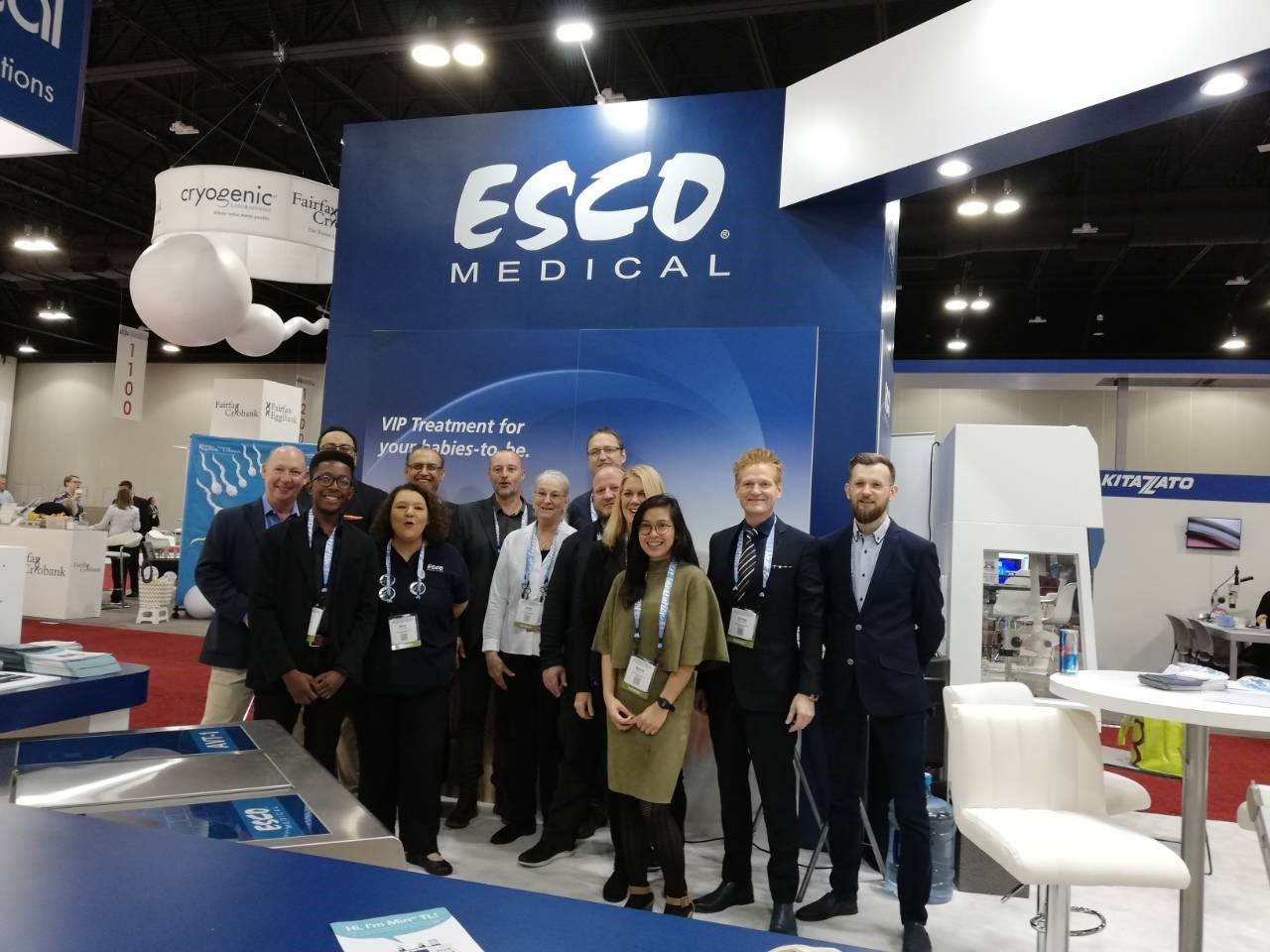 "Give me an 'E'!" "Give me an 'S'!" "Give me a 'C'!" "Give me an 'O'!"
"Who are we?" "We're Esco!"
The Esco Team huddle and shout-out every morning at the ASRM 2018!
Esco Medical had the pleasure to attend the 74th congress of the American Society for Reproductive Medicine (ASRM) in Denver, Colorado, from 6th - 10th October 2018. The mile-high city of Denver proved to be a great location for the ASRM congress. Experts of the IVF world gathered from pole to pole in order to take part in this annual event.
We also thank all the participants who visited our booth and got to see our products: we loved meeting you and sharing with you how all our solutions can help with your IVF lab needs.
We look forward to welcoming you again at future congresses!