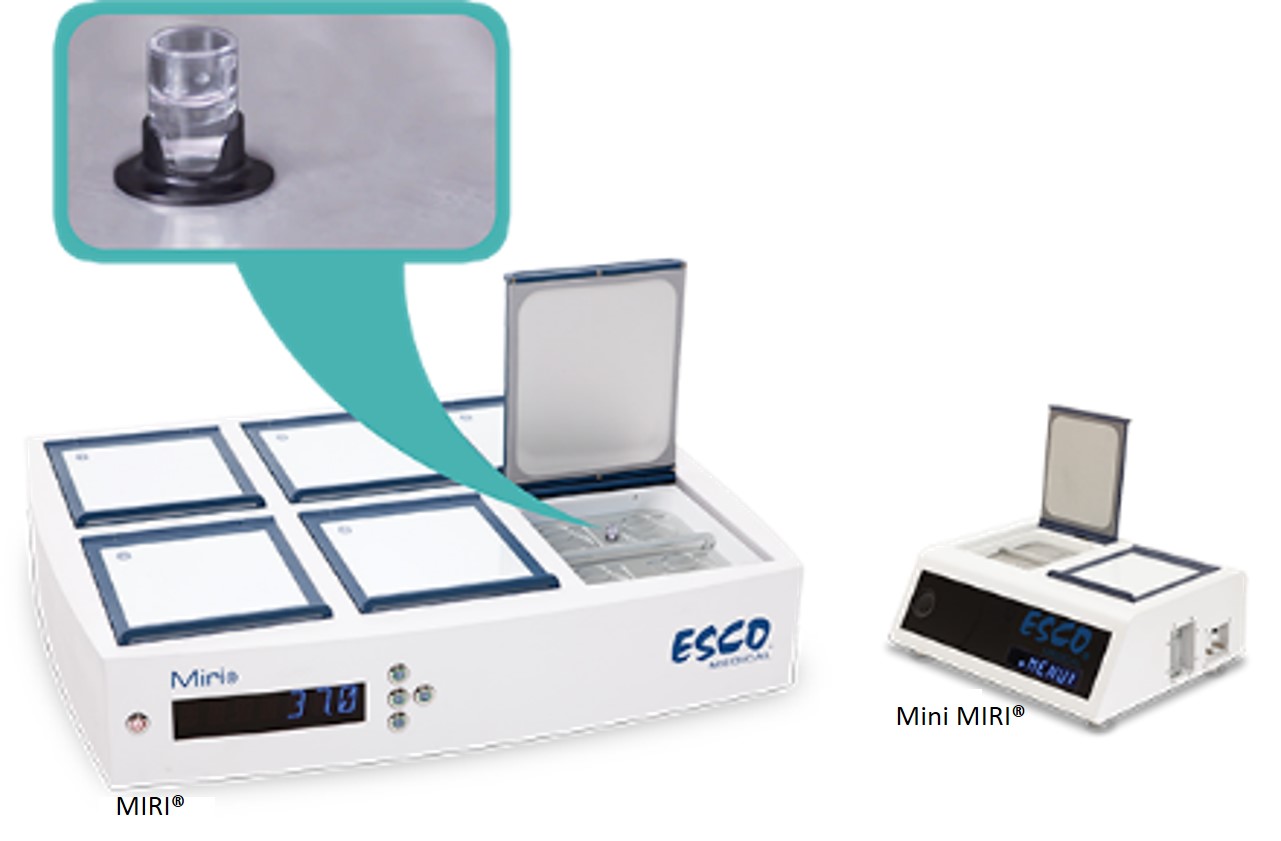 Blood Cell Storage, Inc. (BCSI) and Esco Medical announced the signing of a contract for the integration of the SAFE Sens® TrakPod within the MIRI family of benchtop incubators.
"We are delighted to be working with Esco Medical," said Russ Aldrich, CEO of BCSI. "The MIRI® products are well respected throughout the world. Our continuous, pH monitoring system provides an extra measure of environmental conformity to one of the most advanced desktop incubators in the IVF marketplace," Aldrich said. The SAFE Sens® TrakPod™ will be built into new units upon demand.
"Esco Medical is pleased to be working with the leader in pH measurement for our MIRI® products," said Thomas Pedersen, EVP Innovations, Esco Medical, "pH is an important indicator of environmental stability during the IVF process. Having the ability to measure, record and archive pH during a cycle provides the lab staff with extra assurance."
TrakPod enabled MIRI® incubators will be available Q4 2016.
TrakStation and TrakPod are the latest generation of continuous pH monitoring laboratory instruments from BCSI. With the capability of monitoring from one (1) to eight (8) chambers simultaneously, the system provides the lab manager or clinician with assurance of a stable incubator environment throughout the five (5) to seven (7) day IVF cycle.
Further, the system requires no expensive calibration or adjustments during the process. One disposable sensor lasts the entire cycle and is replaced between cycles; a replaceable QC alignment tool adjusts the instrument to factory specifications in under ten (10) seconds after each cycle is complete.
ABOUT BCSI
Blood Cell Storage Inc. (BCSI), based in Seattle, Washington, is an international laboratory instrument and medical devices company. BCSI's patented technology and products benefit patients, clinicians, researchers, pathologists and doctors. In addition to IVF monitors, the company's fluorescent dyes, micro-fluidics, nucleic acid extraction capabilities and automated systems reduce healthcare costs and improve patient outcomes.