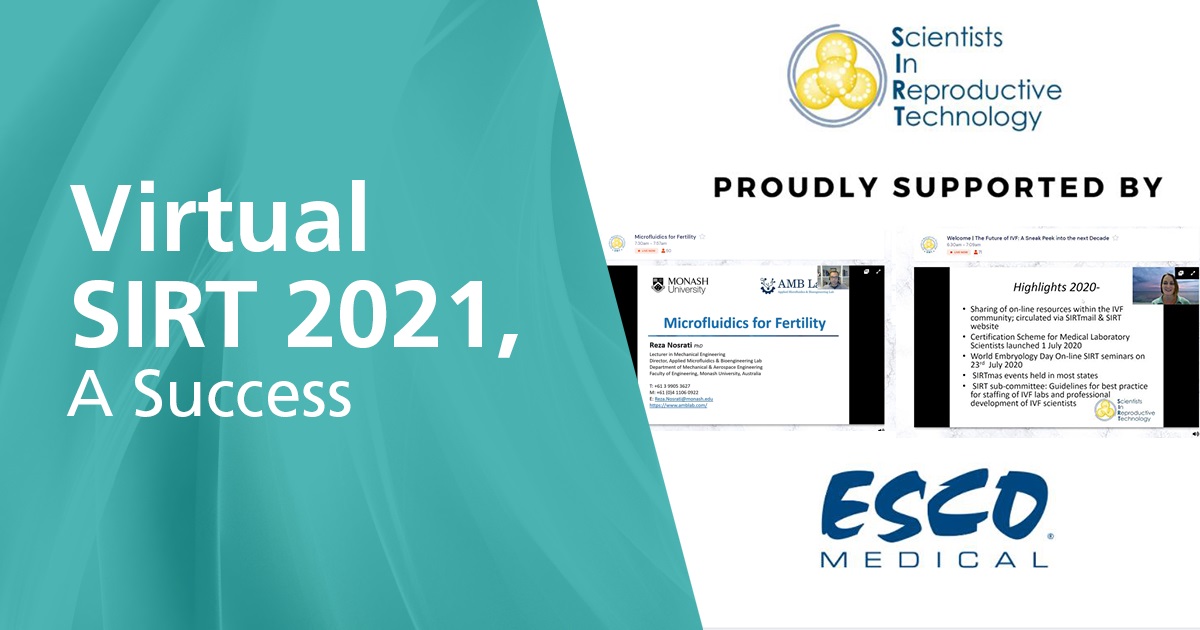 The annual Scientists in Reproductive Technology (SIRT) meeting was held virtually last May 01, 2021. The SIRT is a sub-group representing the scientific membership of The Fertility Society of Australia (FSA) with the aim of promoting excellence among the professionals working in the field of assisted reproduction and fertility.
The yearly gathering plays a vital role in the promotion of education and training of scientists who are working in the reproductive technologies and in the promotion of high standards within the profession, through research and dissemination of scientific information within the membership.
The highlights of this year's SIRT event include the following. Dr. Kristy Demmers, SIRT Chair, talked about the highlight of 2020 and shared her insights on the "Future of IVF: A Sneak Peek into the Next Decade". More interesting topics were discussed the various sessions. Some of the notable topics were those from Dr. Reza Nosrati of Monash University, who gave a very interesting talk about "Microfluidics in Fertility". Noteworthy to mention are topics that are very timely as they are related to the current pandemic situation. These discussions were the "Effects of COVID-19 quarantine period on Fertility Treatment and IVF Clinic management worldwide" by Elizabeth Cutting, a PhD candidate also from Monash University; and "SARS-CoV-2 receptors on human oocytes and blastocysts" presented by Hilde van Develde of Vrije Universiteit Brussel.

Several studies were also presented during the meeting. This includes the following researches: "Efficacy of SpermSlow medium on fertilization, degeneration, utilization and pregnancy rates in male-factor infertility ICSI cycle", "A pilot study investigating a novel particle-based growth factor delivery system for preimplantation embryo culture", and "Impact of short insemination on embryology and clinical pregnancy outcomes: a retrospective observational study". A series of live Question and Answer portion from virtual participants (Q&A) were made in between the sessions.
Esco Medical, being one of the major sponsors, is one with SIRT and FSA in their goal of further strengthening awareness of infertility, and increasing the profile and professional status of scientists in reproductive technology in the region.