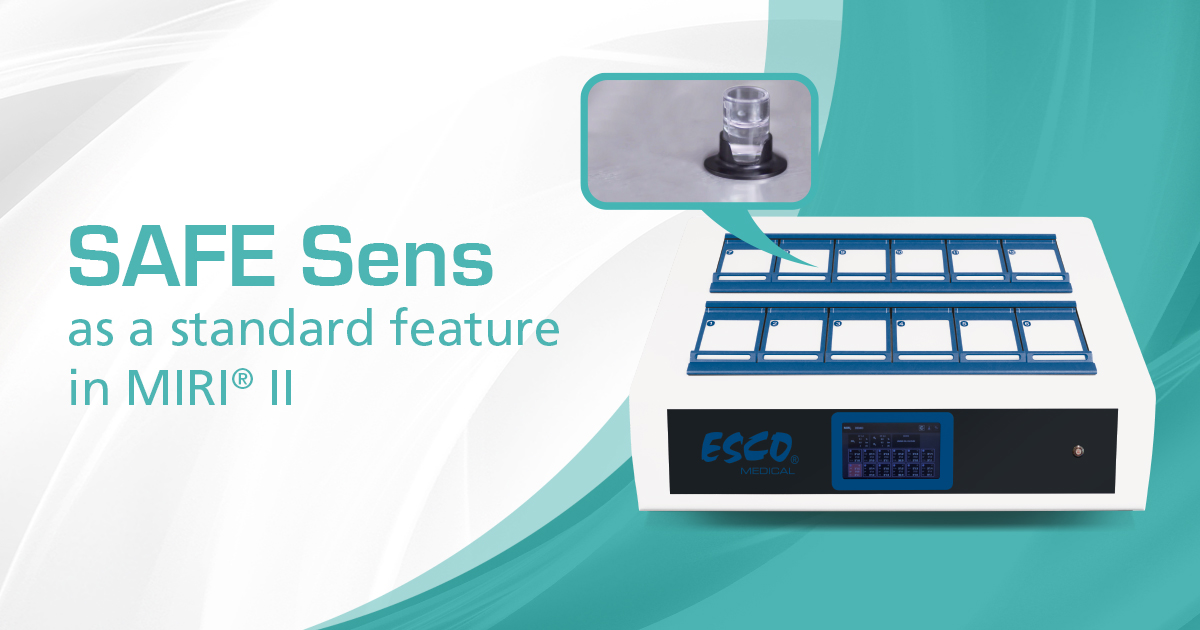 Blood Cell Storage, Inc. (BCSI) and Esco Medical UAB, a division of Esco Micro Pte. Ltd, Singapore, today announced that Esco's new MIRI® II-12 multiroom incubator (now available worldwide) offers SAFE Sens pH monitoring system for IVF culture media as a standard feature. In the US, every MIRI® II-12 unit will come equipped to easily turn on the pH monitoring feature.
Internationally, customers can order SAFE Sens® pre-installed while also having the flexibility of having their MIRI® II incubators easily upgraded in the field.
Esco's new 12-chamber incubator dedicates one chamber per patient, has a touchscreen PC to control and monitor important parameters such as temperature, gas concentration along with simultaneously being able to continuously pH. Click here to learn more.
"We have been partners with our friends at Esco since 2016 and are excited to see our partnership continue to grow" said Matt Holmes, Sales director of BCSI. "Esco customers will now have the flexibility to have our pH monitoring system added to the new MIRI® II-12 incubators in the field. The MIRI® family of incubators is well respected worldwide and our continuous pH monitoring system provides an extra measure of environmental monitoring to one of the most advanced desktop incubators in the IVF marketplace."
"We are pleased to continue to be working with the leader in pH monitoring for all our incubators. Just like Esco, BCSI is continuously improving their technology to offer world class solutions" added Rick Seiler, US Sales Director of Esco Medical.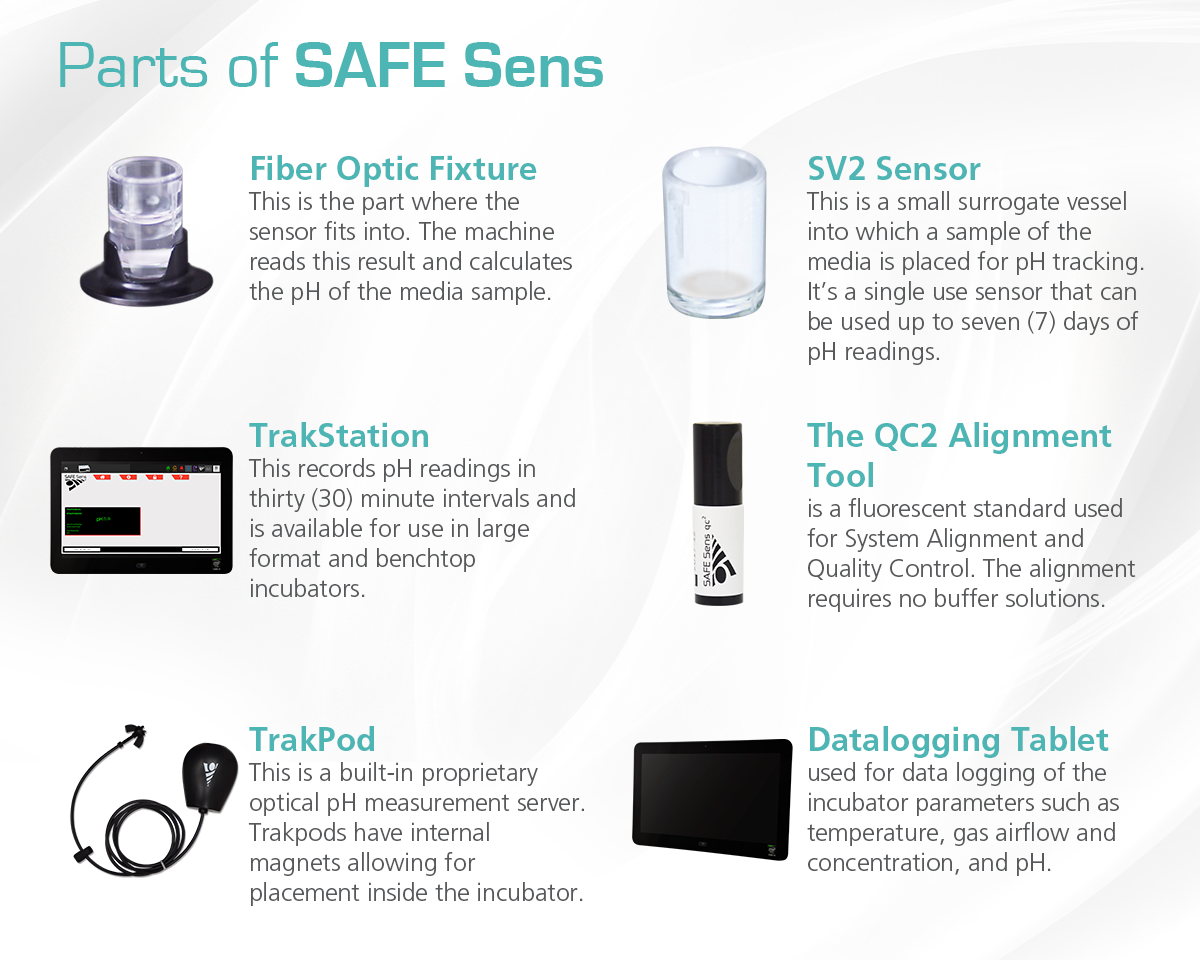 For more information visit News | Everything you need to know about SAFE Sens (esco-medical.com) or www.safesens.com or contact your local Esco sales representative.
ABOUT ESCO MEDICAL
Esco Medical UAB is a division of Esco Micro Pte. Ltd. Since Esco's founding in 1978, it has become a leader in the development of laboratory, medical and pharmaceutical equipment solutions. Products are sold in more than 100 countries. Esco products include biological safety cabinets, lab incubators and ovens, CO2 incubators, fume hoods, ductless fume hoods, laminar flow cabinets, ultra-low temperature freezers, hospital pharmacy isolators, containment/pharma products, PCR cabinets, thermal cyclers, animal containment workstations, ART equipment and powder weighing balance enclosures.

Esco directs a highly efficient research, product development, manufacturing and customer service program. Esco is capable of exporting most of their products worldwide. For more information, contact Jesper Lindhardsen, Sales Director at [email protected] or visit www.esco-medical.com.

ABOUT BCSI
Blood Cell Storage Inc. (BCSI), based in Seattle, Washington, is an international laboratory instrument and medical devices company. BCSI's patented technology and products benefit patients, clinicians, researchers, pathologists and doctors. In addition to IVF monitors, the company's fluorescent dyes, micro-fluidics, nucleic acid extraction capabilities and automated systems reduce healthcare costs and improve patient outcomes. For more information, contact Matt Holmes at [email protected] or visit www.safesens.com.