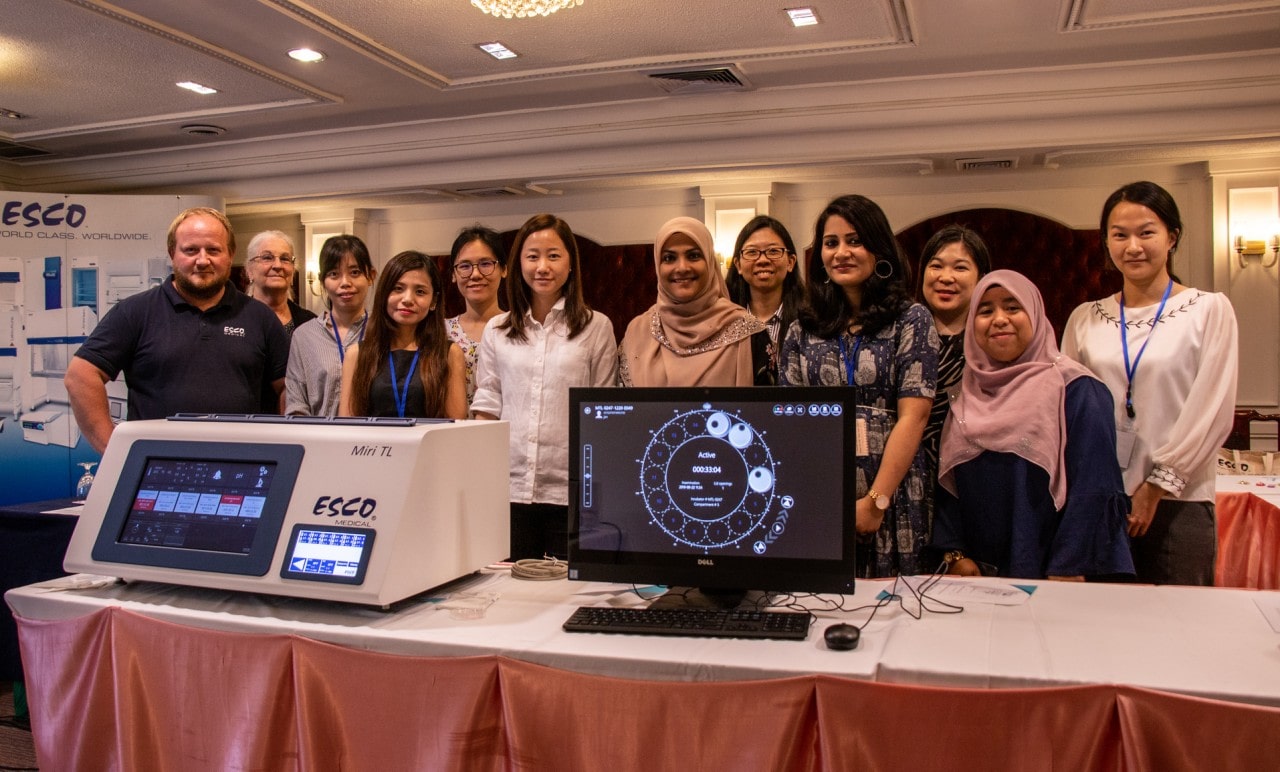 Esco Medical conducted a successful MIRI® Time-lapse workshop at the Ambassador Hotel Bangkok, Thailand from August 19-23, 2019. A total of 40 embryologists from Thailand, Philippines, Malaysia, Indonesia, Bangladesh, Macau, India, Vietnam, and Korea attended the workshop.
The event was facilitated by international mentors (lecturers/trainers) – Diana Stein and Morten Kristensen. Diana is an embryologist with over 35 years of experience and is also the IVF Lab Manager at Laniado Hospital in Israel, whereas Morten is the application specialist of Esco Medical, Denmark.
The workshop started with a lecture from Diana on following topics:
Benefits of Time-Lapse Embryo Culture
The MIRI® TL Incubation System
Cleavage Abnormality in Human IVF Embryo
Continuous (1 step) vs Sequential Culture Media
Embryo Selection Models
The Role of Morphokinetics in Embryo Selections
Following the lecture is a hands-on training under the supervision and guidance of Diana and Morten.
The participants were also introduced to other Esco Medical products and upcoming innovations that are designed to meet the needs of customers.
Esco Medical would like to thank everyone who participated in the workshop. We hope to see you again in our future events!
To find out more about the upcoming MIRI® TL workshops, send us an email at [email protected]