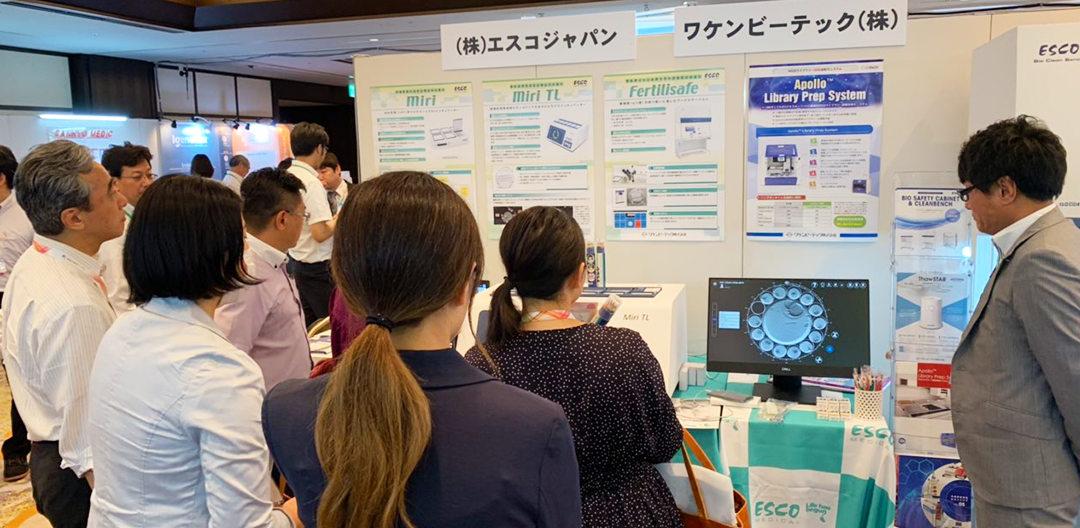 Esco Medical participated at the 37th Annual Meeting of Japan Society of Fertilization and Implantation (JSFI) with the theme, Reproductive Diversity: Exploring Reproductive Diversity, on August 1-2, 2019 at the Keio Plaza, Shinjuku, Tokyo, Japan where it was attended by hundreds of clinicians and stakeholders across the country.
With our commitment to give significant contributions in the reproductive industry, Esco Medical showcased some of its top-notch technological equipment – the MIRI® Time-Lapse Incubator, MIRI® Multiroom Incubator, and Mini MIRI® Incubator.
We are grateful to all the participants, our partners and clients who joined us during the meeting. We'll be happy to see you again in the 64th JSRM Conference at Kobe, Japan.
For more information on our equipment, visit www.escomedicalgroup.com/product-directory/ or call us at +65 65420833 now.