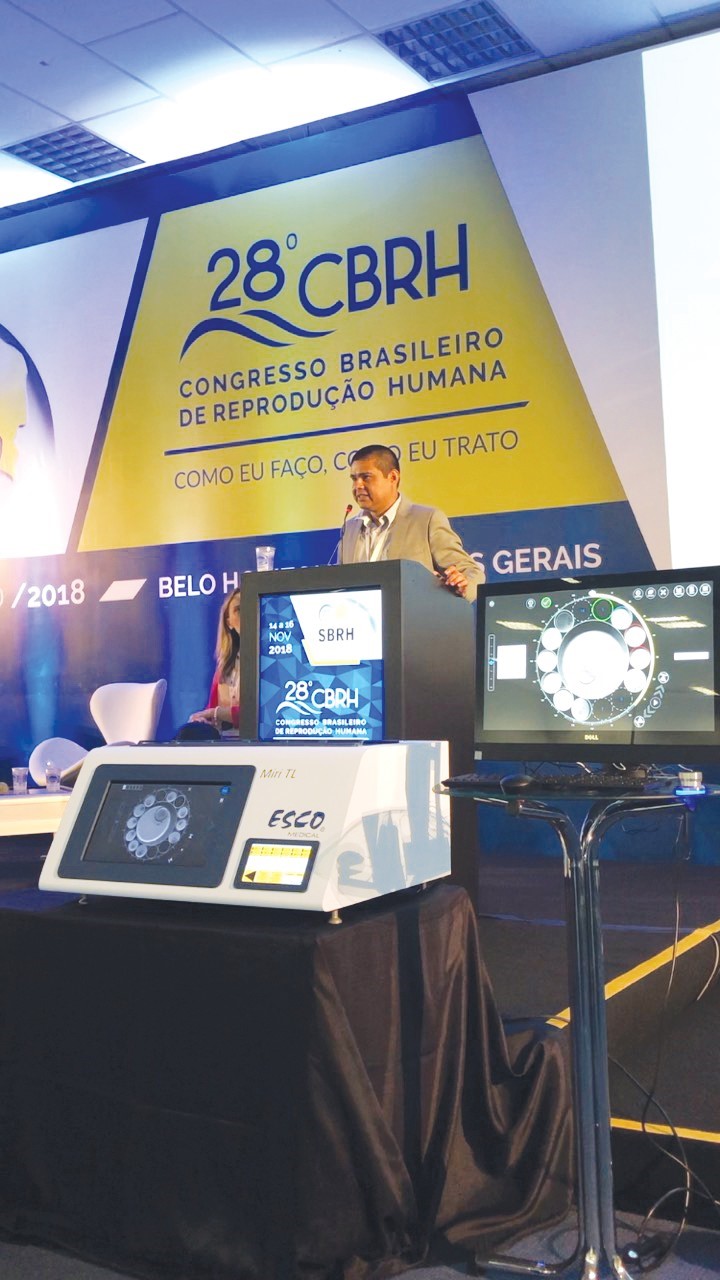 Olá Brazil!
Esco Medical with our local partners Spectrun Bio Engenharia Médica Hospitalar Ltda, exhibited our products at the 28th CBRH Conference (Congresso Brasileiro de Reprocução Humana) in Belo Horizonte, Brazil, from 14 to 16 November 2018. The event was attended by over 650 Brazilian gynecologists and embryologists.
The Esco Medical booth enjoyed high traffic from visitors, with the MIRI® Time-Lapse Incubator generating a very high level of interest.
During the congress, our partner had organized a 2-day hands-on dedicated training workshop on vitrification and embryo biopsy, which was attended by young trainee embryologists.
We had also organized a satellite symposium with Dr. Luis Guzman from Pranor, Lima, Peru, highlighting and debating the benefits of time-lapse embryo monitoring and the advantages of using MIRI® Time-Lapse incubator. This symposium was attended by 120 attendees.
We would like to thank the organizer for an excellent event and providing us with this opportunity to meet such wonderful participants. We would also like to thank all the attendees who visited us at our booth, attended the workshop as well as those attended the lively symposium. We look forward to meeting you again, soon!