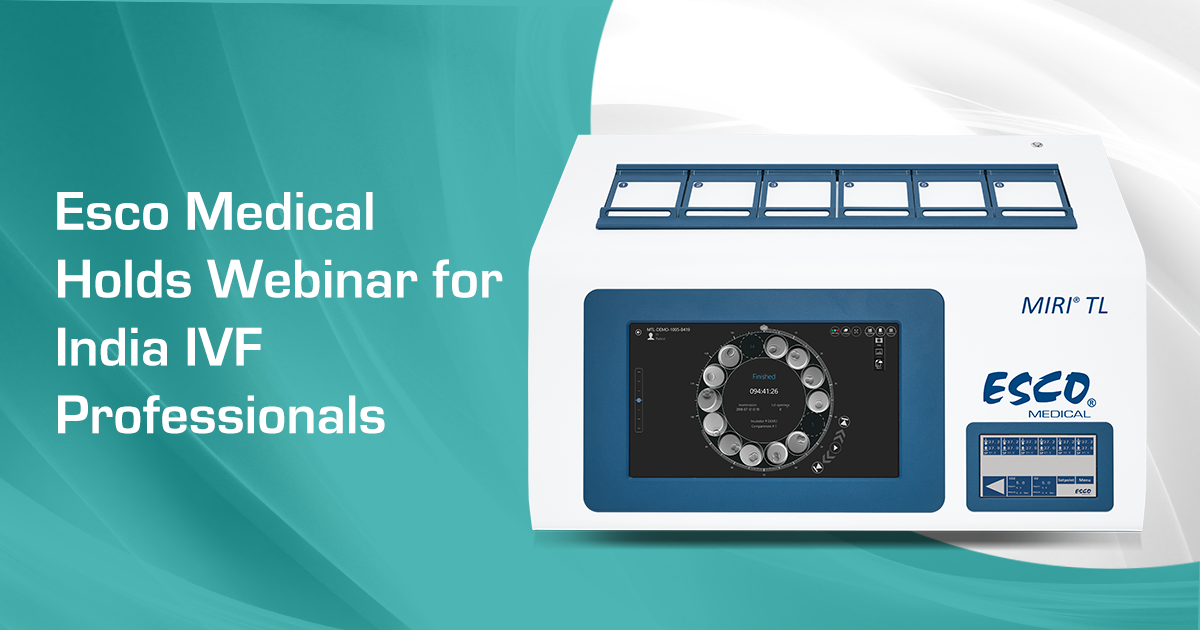 With Esco Medical's desire to provide opportunity to teach potential customers, conducting relevant webinars have been our go-to way of helping them recognize the benefits of our products.
A webinar on "Esco Medical products and the basics of MIRI® time-lapse" was conducted last January 14, 2021 to a group of inquisitive IVF professionals from India. Amit Singh, Esco's Business Development Manager, organized this short online seminar with Mark Lester Sotelo, Esco Medical Product Specialist, and John Frederick Manalo, Esco Medical Application Specialist, as speakers.
It was yet another great prospect for Esco Medical to build personal relationships and have real-time conversations with professionals in the IVF industry. Participants have shown pronounced interest with how MIRI® time-lapse incubators work and help in achieving a successful IVF procedure.
The MIRI® TL is a multi-room incubator with a built-in camera and microscope that allows embryologists to view the development of the embryo from fertilization until the day of transfer without any disturbances. This significantly reduces the environmental stresses on the embryo when compared to current standard incubation practices.
The technology built into the MIRI® TL allows all important events to be observed, this allows embryologists to annotate and choose the best embryos for transfer based on their morphokinetics; aiming to improve embryo traits and pregnancy rates.
Esco Medical offers free webinars and workshops related to time-lapse technology and related topics. You can contact us at [email protected] for more information or you can visit us at www.esco-medical.com
The MIRI® TL is a time-lapse monitoring device for embryo development. It is optimized for clinical and IVF procedures as it is designed to support existing work and quality assurance routines. This value- added treatment holds the most unique incubation environment with the market's most secure and safe procedures. It has a digitalized documentation for data export. This incubation system also provides predictability in the daily handling and is currently the market's lowest cost of ownership.
The webinar is one of a series of webinars Esco Medical intends to conduct across the globe.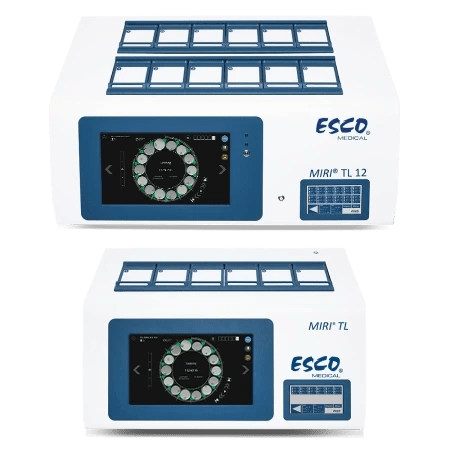 MIRI® Time-Lapse Incubator
Features:
Completely independent chambers

Time-lapse monitoring

Heated lid

Fast temperature and gas recovery

Superior gas system

Easy external gas and temperature validation

User friendly interface

MIRI® TL Data Logger

Continuous pH monitoring

MIRI® TL Viewer software and MIRI® TL Data Server