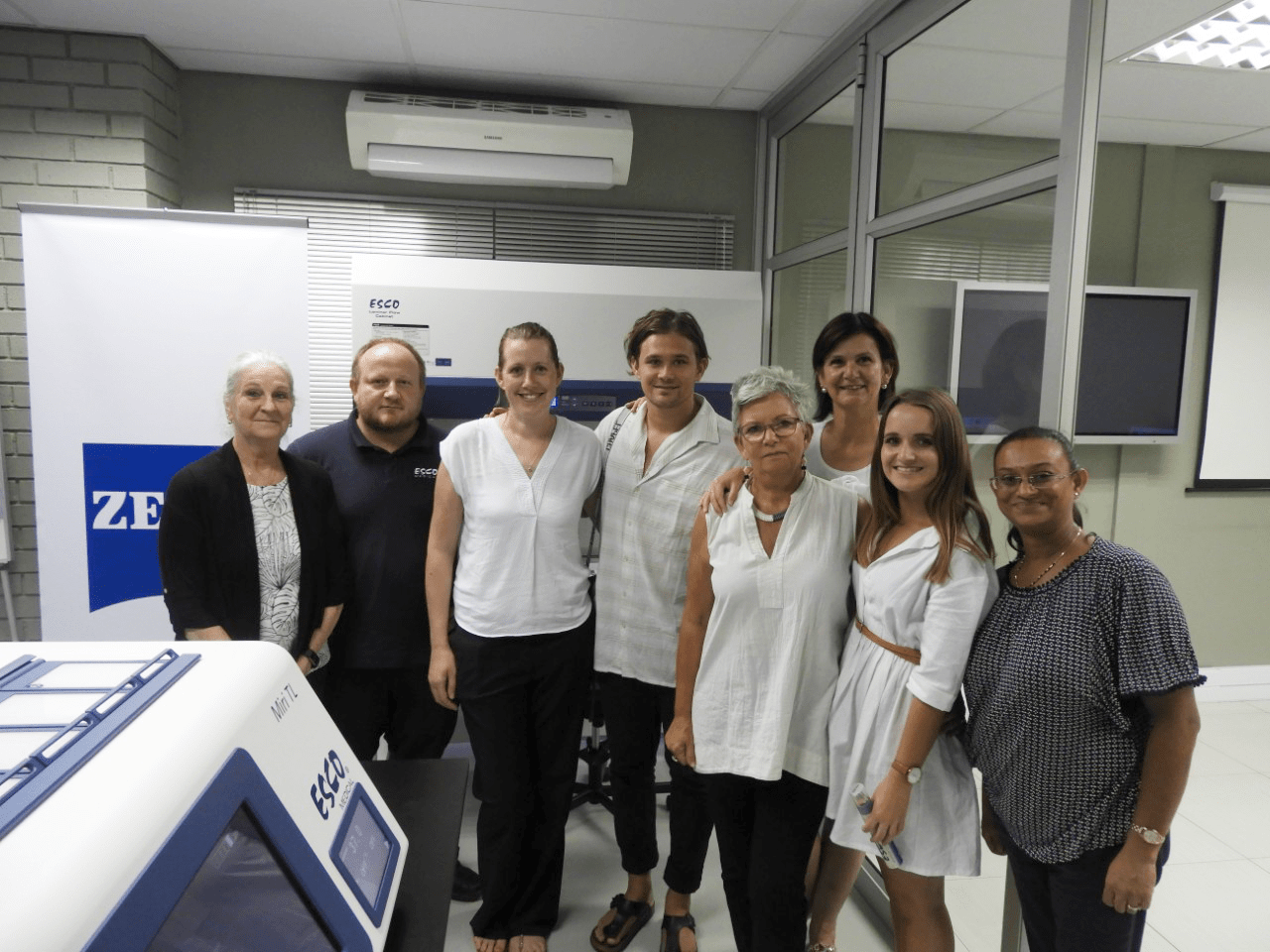 Esco Medical South Africa successfully conducted a 4-day MIRI® Time-Lapse Incubator workshop held on February 25-28 at Unit 2 Landsmark Avenue, Kosmosdal Ext II, Centurion and participated by 25 embryologists from IVF clinics all over South Africa.
The workshop was led by industry experts: Diana Stein and Morten Kristensen. Diana, an Embryologist practicing for 35 years, is the IVF Laboratory Manager at Laniado Hospital in Israel. She has been using the MIRI® TL since 2014. Morten, on the other hand, is a Biologist and an Application Specialist from Esco Denmark.
The workshop was divided into two segments; the first part is a series of lectures, where Diana compared the benefits of using time-lapse system over the conventional method and discussed how embryo cleavage abnormalities affect implantation potential.
The second part of the workshop is a hands-on session where participants experienced working with the MIRI® TL under the guidance of Diana and Morten. During the workshop, Morten also conducted a training on the proper use and maintenance of the MIRI® TL hardware to ensure smooth and optimal operation.
The participants were also introduced to other Esco products and upcoming innovations that are designed to meet customer needs.