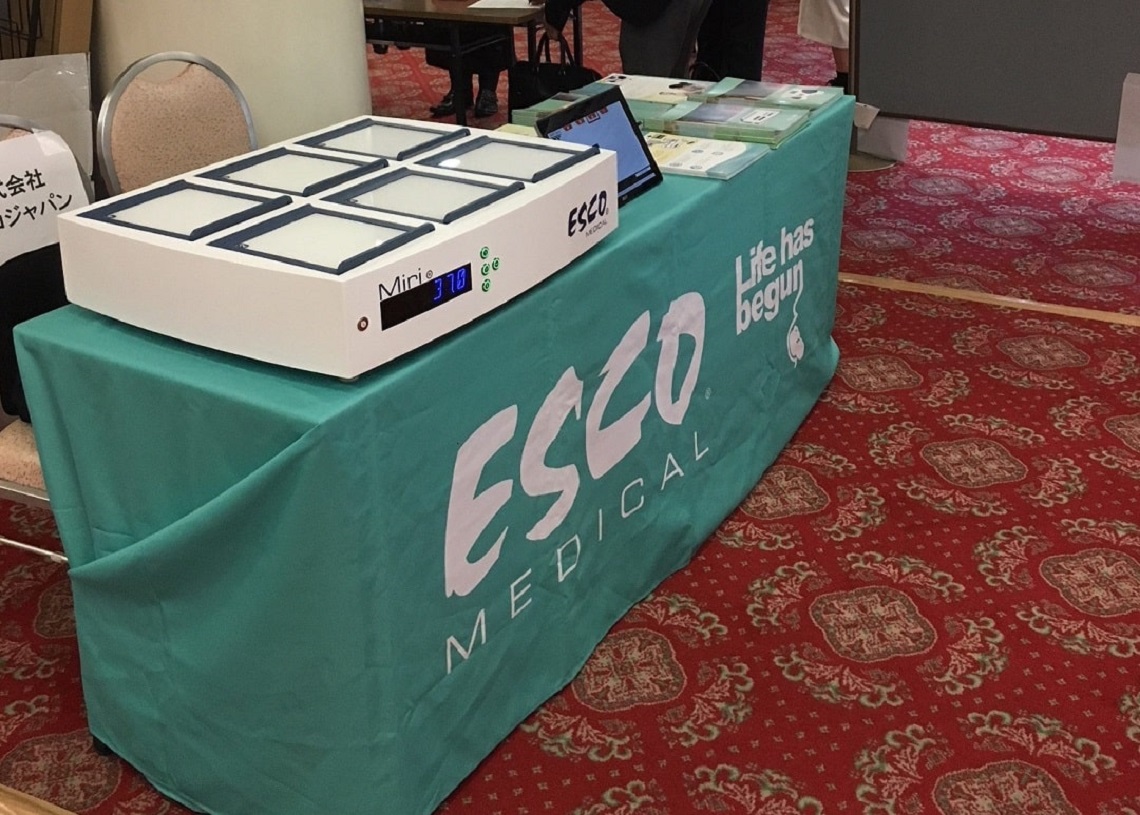 The Japanese Society of Clinical Embryologists (JSCE) held its annual conference on January 12 to 13 in Hiroshima, with the hope to raise the level of infertility treatment through knowledge sharing and training.
Esco Medical is proud to support their mission and participated by showcasing our top-of-the-line MIRI® Multiroom Incubator integrated with SAFE Sens technology. SAFE Sens provides accurate, non-invasive, continuous pH monitoring during embryo culture without having to remove the samples from the incubator, hence avoiding unwanted stress to embryos. This added feature caught the interest of guests and gained positive feedback.
We are grateful to JSCE for organizing this event and giving us the opportunity to share our knowledge. We also want to extend our gratitude to all the attendees who took time to experience MIRI®. We look forward to seeing you in the next JSCE!