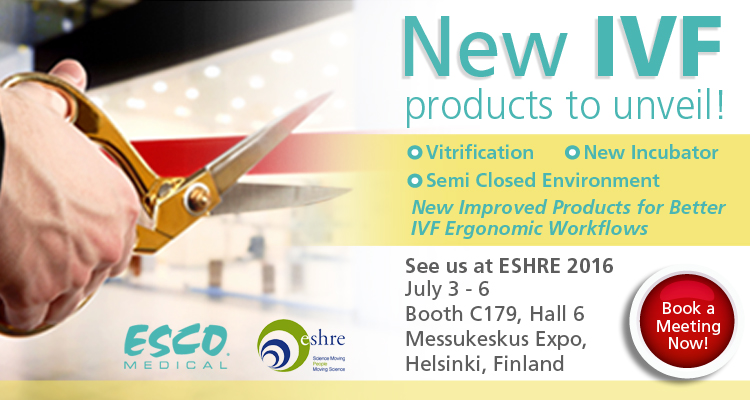 Yes, that's right!
We are coming to ESHRE with new and exciting products to offer
This year's theme is Bigger and Better! Esco Medical is massively expanding its fleet on the different products to further enhance your current IVF workflow routine.
We believe that the total maximum control of the environment is essential throughout the entire ART procedure to get better results. The Semi-Closed Environment (SCE) line was designed so that microscopy and ICSI can be performed in a stable, controlled environment.
Embryo incubation becomes even better with our MIRI® Time-Lapse and MIRI® Benchtop Incubators, with features supporting the Silent Embryo Hypothesis. This year, we are adding a new member to the family, a Mini Miri Benchtop incubator to complement those who want to get more with a smaller yet equally powerful unit.
We know how much you love our Esco Multi-Zone ART Workstation. We thought it was already perfect not until we've decided to make it even better with the addition of incubation chambers inside the workstation. Get excited to see it first-hand during the exhibit.
To further complete the Esco Range of ART products, we are delighted to present the prototype of AuviS, an Automatic Vitrification System.
Totally, this is incredibly exciting! Don't forget to save the date and visit us at booth C179 during the ESHRE 2016 event.
Mini MIRI
®
Incubator
Ensuring unique environment for IVF Human Embryo Culture
---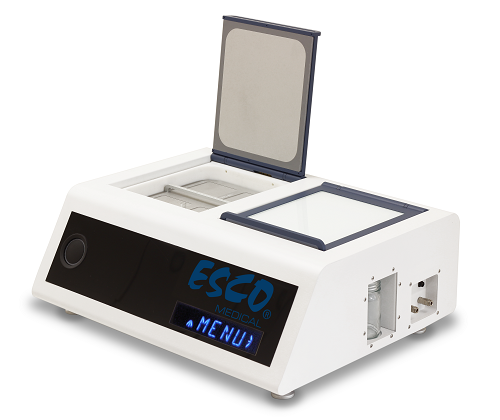 Built on the robust and reliable MIRI®, the Mini MIRI® Incubator is a compact humidified incubator that provides stable culture environment.
Key Features:
Dual Chamber System
Stable and precise temperature, gas concentration and pH
Excellent Quality Control Features
Ergonomic Design. Superior Flexibility
Humidified System
Perform microscopy and ICSI in a stable, controlled and completely monitored CO2 and temperature area. The SCE line has two variants: SCE ICSI and SCE IVF.
Key Features:
With incubator compartments that can be accessed from both inside and outside the SCE.
Controllable heated zones on the work area.
HEPA-VOC filtration of the airstream.
Data Logger software.
Semi-Closed Environment (SCE)
Maximum Performance and Controlled Procedures
---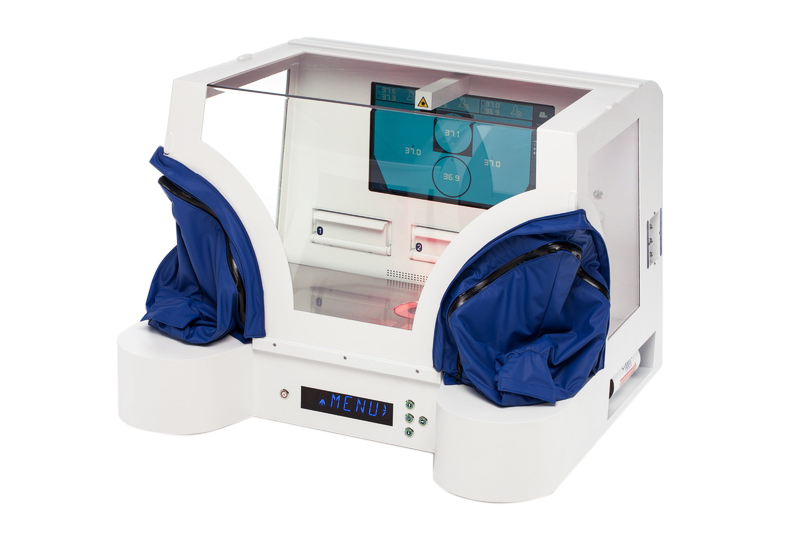 The Esco Multi-Zone ART Workstation is not just your ordinary laminar flow hood for gamete or embryo manipulation during IVF but it has been built to complement your existing routine processes thru superior features that no other workstations can surpass. It now has the option of integrating within the cabinet MIRI® chambers.
Key Features:
Now has the option to be integrated with two (2) MIRI® chambers
Multi-heated zones (10 per work area)
Humidification system
Full performance tracks with the Surveillance System
Antimicrobial coating with ISOCIDE powder coat
Low noise and vibration level that makes it perfect for sensitive procedures like IVF and other ART techniques.
AuviS Vitrification
Automatic Vitrification System
---
We have made the prototype of this fully automatic vitrification system. You will experience it first hand during the show. It is for testing and all inputs and ideas gathered shall be used to bring this product to the next stage.
Key Features:
Fully automatic vitrification
Minimal handling
Time-saving and less stress
Focus on other important procedures
---
Catch us soon at Booth C179, Hall 6 of the Messukesus Expo, Helsinki, Finland from July 3 to 6, 2016.
It would be a great pleasure to see you there! Book a meeting with us.