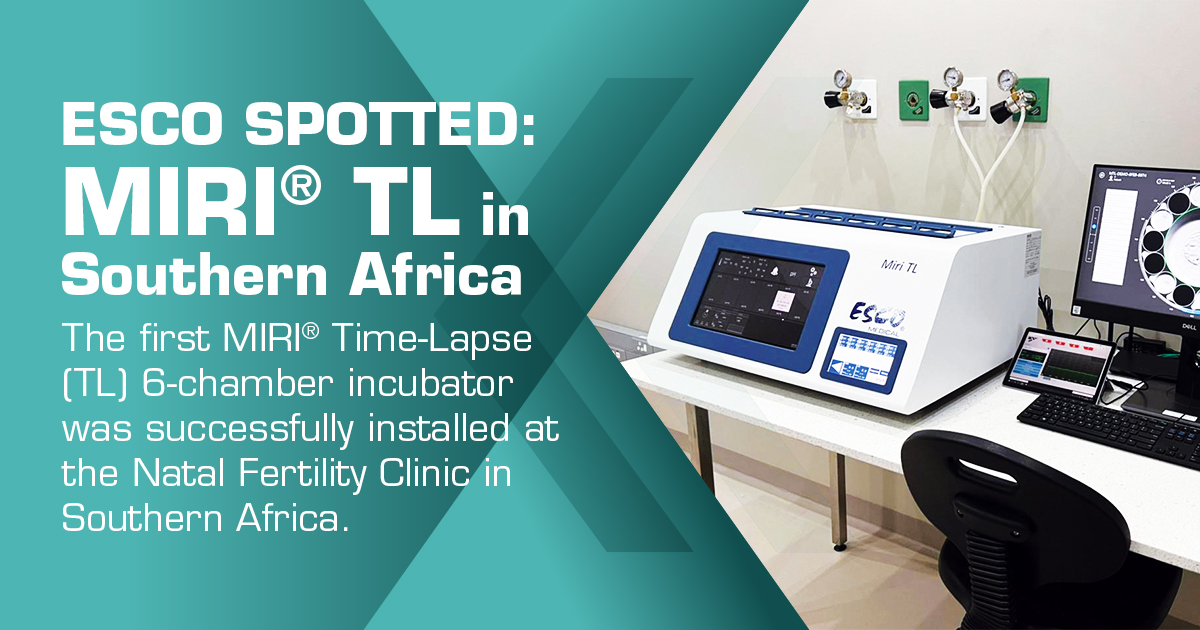 We are proud to announce that we have successfully installed the first MIRI® Time-Lapse (TL) 6-chamber incubator at the Natal Fertility Clinic in Southern Africa last March 30, 2022.
Natal Fertility Clinic is based in Umhlanga, Kwa-Zulu Natal, South Africa. The in vitro fertilization (IVF) laboratory and its ward are ergonomically and aesthetically well designed to ensure the comfort and privacy of their patients. Their team of dedicated personnel has always been focused on innovation and excellence and through their caring nature; they have helped hundreds of couples have babies through Assisted Reproductive Technology (ART).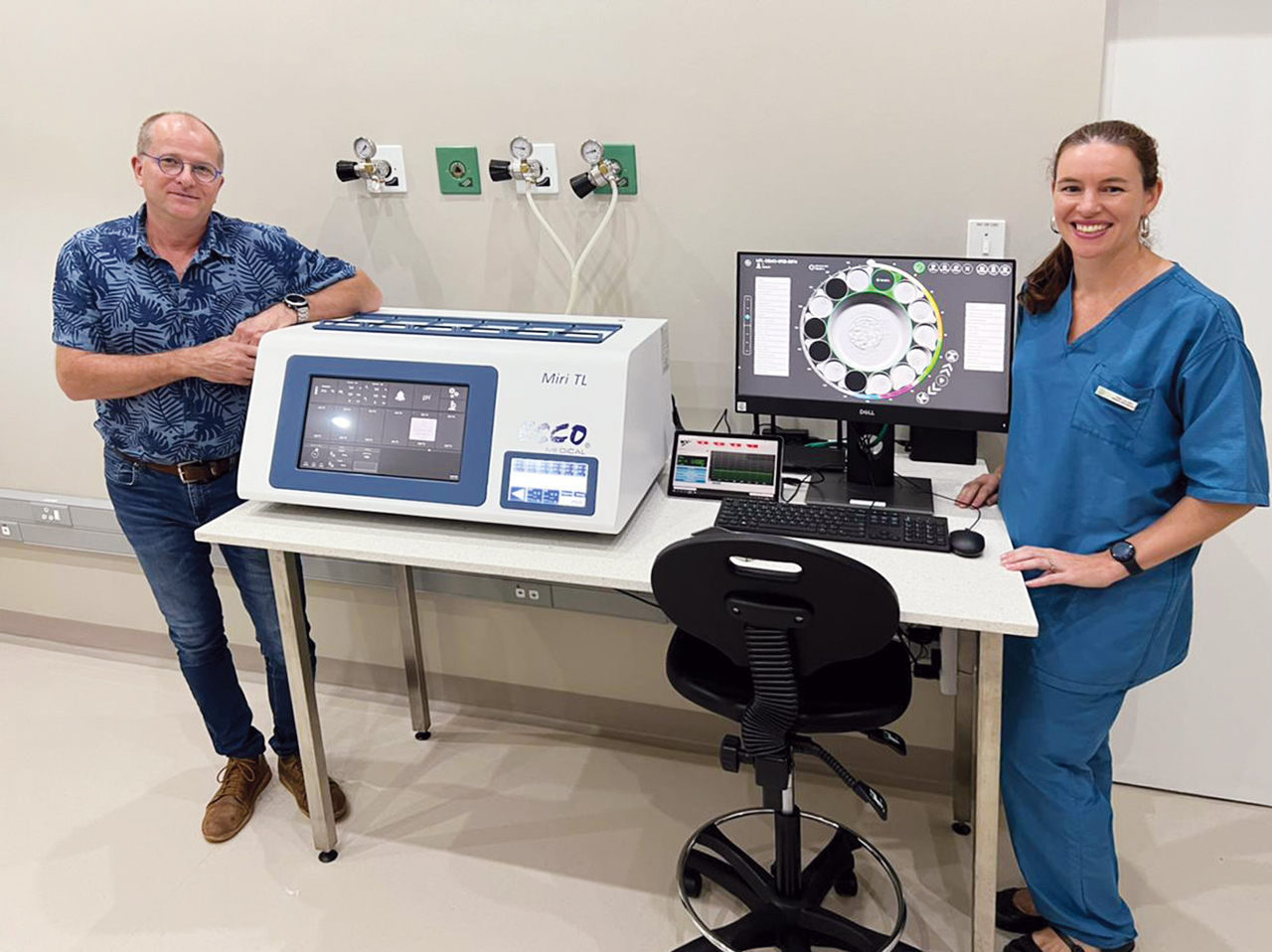 Dr. Jonathan Nathan Hansen is the director at Natal Fertility Clinic Inc. and serves as Consultant Gynaecologist and Fertility Specialist in Dr. Hansen Incorporated. Dr. Hansen graduated from the University of Natal, Medical School in 1977. He completed his specialist training at King Edward 8th Hospital in Durban, KwaZulu Natal, and qualified in 1983 with a fellowship in Obstetrics and Gynaecology from the College of Medicine of South Africa. He moved to the UK in 1986 and trained as a specialist in Reproductive Medicine under the supervision of Professor Ian Craft at the Humana Hospital and London Fertility Clinic (Harley Street) 1986. Thereafter, Dr. Hansen returned to South Africa and started a very successful private Fertility Practice in 1988 at St Augustine's Hospital. With a keen interest in clinical IVF, its accompanying ethics, and a profound passion to assist his patients, Dr. Hansen soon became internationally and nationally known for his expertise in obstetric ultrasound, GIFT procedures, IVF, ICSI and PICSI procedures, and laparoscopic surgery for endometriosis, fibroids, tubal pathology and correcting uterine malformations.

Dr. Christiaan Frederik Hoogendijk is the managing director of Natal Fertility Clinic Inc. and works as the laboratory director at the Natal Fertility Laboratory. Dr. CF Hoogendijk is a medical scientist in human fertility since 1999 and is registered with the HPCSA as a Medical Biological Scientist. He completed his Doctorate in reproductive physiology and embryo biotechnology at Stellenbosch University (SU) under the tutelage of the renowned Professor Thinus F Kruger. For his Ph.D. dissertation, he focused specifically on male sperm DNA fragmentation, novel methods for normal sperm selection, and the impact of sperm DNA on the development of the human embryo in vitro. He was awarded his Ph.D. (Obstetrics & Gynaecology) degree in December 2007.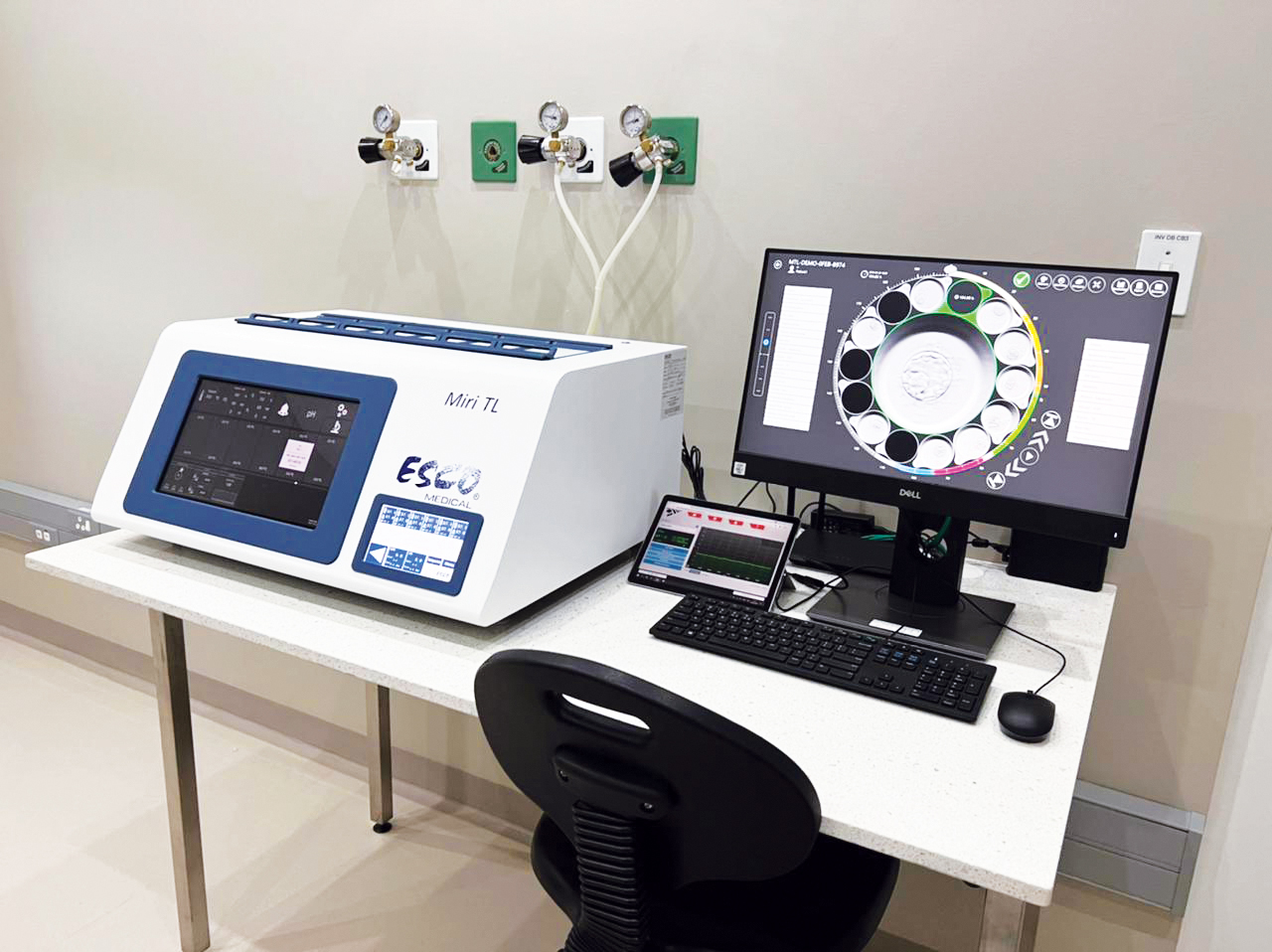 Mrs. Lydia Els-Smit is a Registered Medical Biological Scientist in Reproductive Biology who joined Natal Fertility Clinic in November 2019 as a Senior Embryologist with 12 years of clinical experience in human embryology. She completed her training and internship in 2006 at Tygerberg Hospital Reproductive Medicine Unit under the high-impact scientific leadership of Prof. Thinus Kruger, Prof. Roelof Menkveld and Dr. Marie-Lena (Windt) De Beer. She attained her Masters in Health Sciences in Reproductive Biology cum laude (SU) in 2008, studying slow cryopreservation of ovarian tissue for cervical cancer patients with Dr Hennie Botha (Gynaecological Oncology, SU & Tygerberg Hospital). A modified technique was developed, and successful hormonal regain shown after hetero transplantation of the cryopreserved cortical ovarian tissue. Since then, more than 30 cancer patients have stored their ovarian tissue according to this protocol. In her first 12 years of clinical practice,  as Laboratory Head of another prestigious South African Fertility Clinic, she was responsible for the successful start-up and implementation of andrology, embryology, cryopreservation, oocyte vitrification, donor banking, and specialized technological IVF laboratory services including IMSI (High magnification Sperm Selection for ICSI) and Time-lapse embryo selection for single embryo transfer. In addition, Lydia is an active role player in the interest of advancing the profession of embryologists in South Africa. She has served on the SASREG Board for 2 consecutive terms from 2014 till 2019  as SIG Embryology Representative Board member and Executive Board member as Honorary Secretary. She was also part of the SIG Embryology Committee and Chairperson for the term 2016-2019. Currently she serves as an Advisory member of the SIG Embryology Committee and Chair of the SASREG Accreditation Sub-Committee (2020-2023). During her terms, she also worked on workshops at national congresses and promoted the growth of the quarterly SIG CPD events in KZN and Cape Town for continued educational support for embryologists, IVF nurses, and psychologists in the field.
Lydia will be starting her Ph.D. study using the Esco MIRI® Time-Lapse Incubator in 2022. The study will be focused on the investigation of oxidative stress in the infertile couple and exploring antioxidants and microfluidic sperm separation during assisted reproduction as possible interventions to improve embryo morphokinetic development and implantation outcomes.
Oxidative stress (OS), has been proposed as a major contributor to male infertility (Male oxidative stress infertility (Agarwal ET AL., 2019)) as well as in female pathologies i.e. endometriosis (Ferreira ET AL., 2019), but is not part of regular diagnostics. Several lifestyle factors can contribute to OS. Production of reactive oxygen species (ROS) during standard sperm processing can increase sperm DNA damage in predisposed patient samples. Sperm microfluidics has been shown to improve the yield of sperm with high DNA integrity, reducing the risk of recurrent implantation failure or miscarriage (Quinn ET AL., 2017). The study aims to investigate the possible origins and options as reducing strategies to improve embryo development and implantation outcomes for patients with OS, with a focus on the male. 
About the MIRI® TL
The MIRI® TL is a time-lapse incubator with individual chambers for a complete undisturbed culture environment. It provides high-quality time-lapse images of embryos developing in real-time, without having to remove the embryos from the safety of the incubation chamber for manual microscopy. It comes in two variants, the MIRI® TL6 with six separate chambers and the MIRI® TL12 with twelve. The opening of one chamber does not affect the environment in any other chambers, thus also avoiding the possibility of cross-contamination. It has a built-in gas mixer, hence, it uses pure N2 and CO2 gases. Pre-mixed gas is not required. pH measuring and data logging are standard integrated features of the system.The MIRI® TL Data Logger continually monitors and documents gas flow, gas concentration, pressure, and temperature regulation. Its easy gas and temperature validation allow for external quality evaluation of gas levels and temperature in each chamber. For each chamber, you will find an independent gas sampling port and a dedicated PT-1000 temperature sensor on the side of the equipment. The MIRI® TL provides a unique environment from the continuous recirculation of gas through the UV-Light, gas mixer, and HEPA/VOC filter before entering the chambers. This keeps an outstanding stable environment and extremely low gas consumption, hence running cost is kept extremely low. You also have an option to integrate SAFE Sens for continuous pH monitoring. The Culture Coin® is a specially designed culture dish that can host up to 14 embryos, giving a total capacity of 84 embryos for the TL6 and 168 embryos for the TL12.
Want to add MIRI® TL in your IVF lab? Contact us! To learn more about this product you may visit: https://www.esco-medical.com/products/time-lapse-embryo-incubator Or download the brochure here:https://www.esco-medical.com/pdf/MIRI%20TL%20Combined%20Catalogue_vL_101121.pdf
Esco Medical is a leading manufacturer of high-quality IVF equipment. It offers a full range of equipment to IVF laboratories and clinics. These include a long-term embryo incubator, ART workstation, anti-vibration table, and time-lapse incubator. Esco Medical is continuously developing advanced technologies to meet the increasing demand of the IVF industry. 
For more information, visit https://www.esco-medical.com/ or follow us on our social media accounts.
LinkedIn:https://www.linkedin.com/company/escomedical/
Facebook: https://web.facebook.com/EscoMedical/ 
Youtube: https://www.youtube.com/escomedical 
Twitter: https://twitter.com/EscoMedical