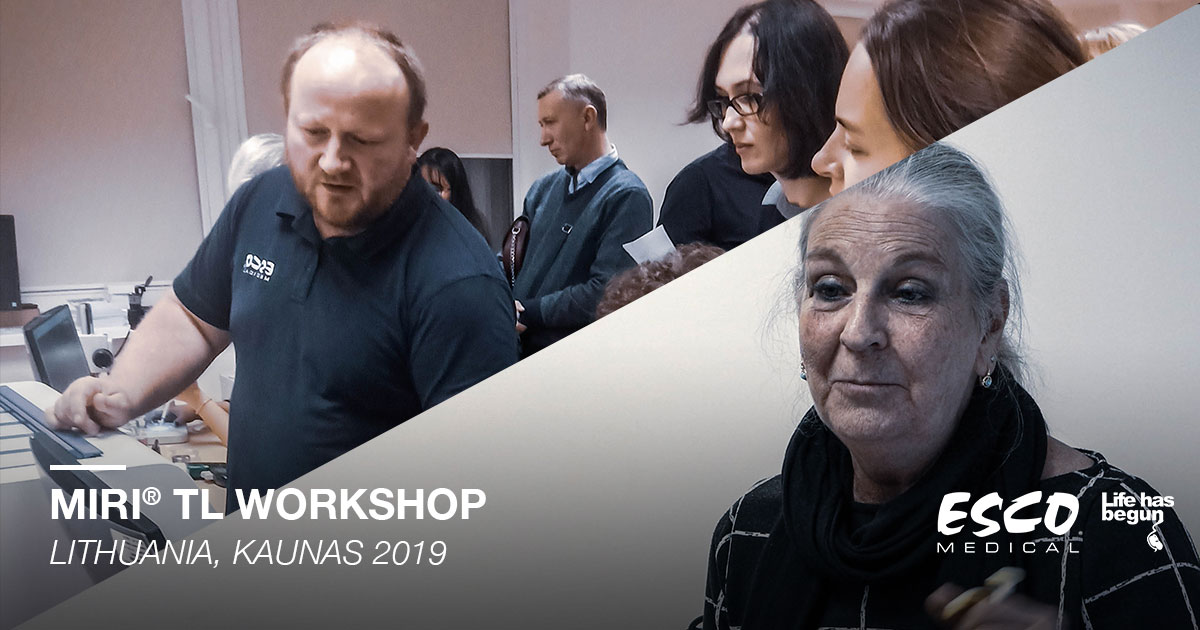 Another MIRI® Time – Lapse workshop was successfully held, this time at the Kaunas Clinic of Lithuanian University of Health Sciences, Kaunas, Lithuania last December 9 – 10, 2019. The event is a partnership of Esco Medical with the Baltic Fertility Society and UAB Medlinkas.
The workshop was led by industry experts who served as speakers: Diana Stein, an embryologist practicing for 35 years and the IVF Laboratory Manager at Laniado Hospital in Israel; and Morten Kristensen, a biologist and an application Specialist from Esco Denmark.
The 2-day gathering welcomed participants from the Baltic region and even some of its neighbouring countries like Finland and Ukraine. They were introduced to Esco products and its upcoming innovations designed to meet customer needs. The workshop was divided into two segments -- a series of lectures and a hands-on session.
Diana Stein highlighted the benefits of using time-lapse system over the conventional method in choosing the best embryo for transfer. The hands-on session, on the other hand, allowed the participants to experience working with the MIRI® TL under the guidance of both Diana and Morten.
One of the participants, Dariia (an embryologist from Ukraine) said that their clinic makes use of Esco Medical equipment particularly the MIRI® TL and Esco Multizone ART Workstation. She further quipped that they have been having a nice experience using Esco's superior technology.
The workshop ended with the attendees receiving their certificate. Thank you to Medlinkas for organizing this event. And as always, Esco Medical is grateful to everyone who continuously supports our workshops on Time-Lapse technology. More photos and videos of this event can be found on our Youtube channel. For further inquiries, you can also check our website.