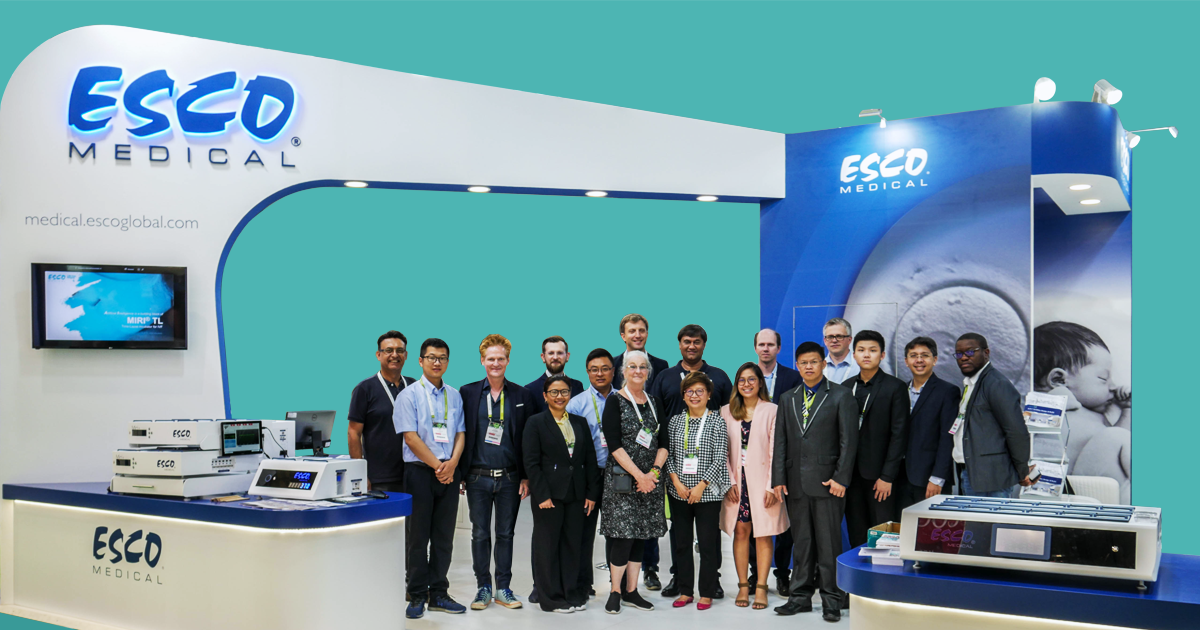 Esco Medical joined the recently concluded 35th Annual European Society of Human Reproduction and Embryology (ESHRE) Meeting last 23rd to 26th of June 2019 at Messe Wien Exhibition Congress Center in Vienna, Austria.
With the goal of promoting interest and understanding on reproductive biology and the latest ART technologies, ESHRE 2019 gathered over 12,000 participants from over 130 countries worldwide.
We took this opportunity to network with the delegates and share our latest ART technologies.
This year, we showcased our widest range of equipment: MIRI® Time-Lapse Incubator, MIRI® Multiroom Incubator, Esco Multi-Zone ART Workstation, Esco Multi-Zone ART Workstation Class II, Semi-Closed Environment IVF, and Mini MIRI®.
For the first time ever, we have introduced our 2nd generation of the MIRI®, the MIRI® II product line featuring reduced chamber size perfect for one patient per chamber. The MIRI® II has two models, namely the MIRI® II 6 and MIRI® II 12 – the former has six independent chambers while the latter has 12 independent chamber. We also shared with you the pre-production model with working sub-system of the AuViS - Automatic Vitrification System.
A Time-Lapse (TL) workshop was also conducted on the booth with Diana Stein, IVF Lab Manager of Laniado Hospital in Israel. The TL workshop provides a hands-on experience on the MIRI® TL and it has gained positive feedback from potential users. Our goal is to continue in sharing new insights, experiences and enabling technologies to different IVF clinics and professionals all over the globe.
We are grateful to everyone who joined us in our booth! We would also like to thank the organisers for the opportunity to showcase our passion. We are excited to see you again in Copenhagen next year!
To learn more about our products, visit www.escomedicalgroup.com/product-directory/ now!
Watch the video for the highlights of ESHRE 2019.