The IVF Industry: Embracing the "New Normal"
---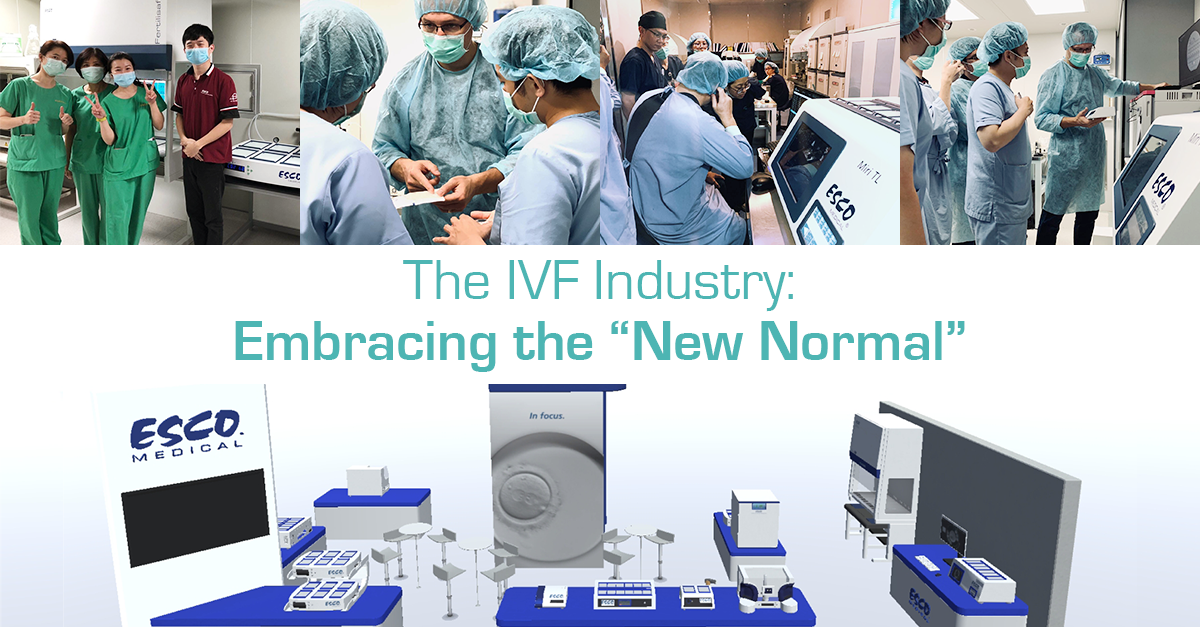 With the outbreak of the pandemic, COVID-19 has not only affected the world by spreading sickness but also changed the flow of everyone's daily routine creating the "New Normal". After a couple of months since the pandemic started, some countries have lifted their lockdowns and implemented restrictions and guidelines to follow since a vaccine hasn't been made yet. These also include gradual resumption in operations and deployment of workforce in certain industries.
At Esco Medical, essential workers like service engineers didn't stop their operations to ensure that the company's customers' equipment remain at top condition. Online product and service trainings were conducted for personnel (sales, marketing, and technical) to continuously provide quality services. Along with the cancellation of IVF conferences, Esco Medical has started to develop its very first Virtual Exhibit so that interested parties can still view our products and talk to our sales people for product demonstrations and discussions. This exhibit aims at giving our customers a feel of the usual conference atmosphere but in a virtual setting. Esco Medical's Virtual Exhibit will go online this coming July 2020 to cater the needs of professionals in the IVF industry around the world.
Also, on May 27, Esco Medical will showcase a webinar by Prof. Thomas Ebner with the topic "Implementation of Time Lapse Incubator in Clinical Setting". Prof. Ebner will also share his experience on using the MIRI TL and how he made the change from conventional culture system to adopting the time lapse culture systems. You can find out more by registering at this link - https://us02web.zoom.us/webinar/register/WN_bm1rITe3SvSa5n3WMOyFHQ. Esco Medical in spite of any circumstance, will adopt and will make sure to deliver world-class service to our customers.